The eagerly awaited SKULLY AR-1 is a new page in motorcycle technology revolution. With features to kill, SKULLY has garnered over 1.3 million US dollars via crowdfunding in a 30-day campaign, and it is the world's first ever vertically integrated smart HUD helmet. The AR-1 was first announced late-2013, and received a profuse response with over 100,000 beta tester applications. SKULLY is literally drowned in the pre-order wave, which the company's taking as an Indiegogo exclusive. Shipping is expected in May 2015.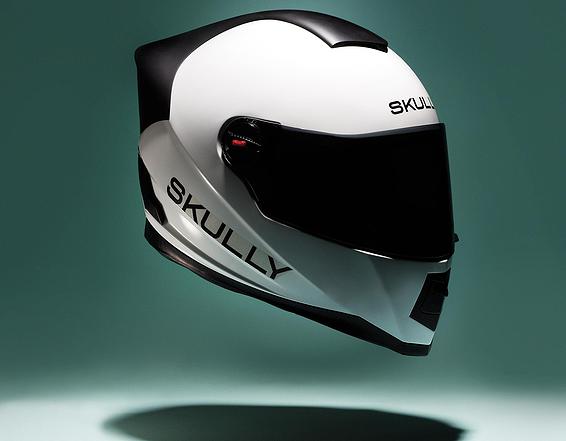 Let's skim over the SKULLY AR-1 helmet features that make it stand out of the crowd –
SKULLY Synapse™ Heads Up Display System About 10 feet in front of the rider

Visual turn-by-turn GPS navigation

Automatic Infinitely variable focal distance

Near 180 degree ultra wide angle rear-view and blind spot camera

Smartphone compatible – connectivity via Bluetooth and Internet

Anti-Fog, Anti-Glare, Scratch resistant visor

Lightweight, Aerodynamic shell

3D laser-cut foam for a perfect fit

Fully adjustable flow-through ventilation

Quick release chin strap and visor
Marcus Weller, Ph.D., Founder and CEO of SKULLY, is quite excited about this development, and states that AR-1 helmet shall introduce a new era in intelligent transportation by combining the best of optics, smart vehicle systems and unhindered connectivity to deliver unmatched levels of safety. Analysts believe that with SKULLY, riders can enjoy the free hands-free connectivity that many car drivers now enjoy, making not only the drive more pleasurable but also safer. It's just transporting mobile technology into the helmets.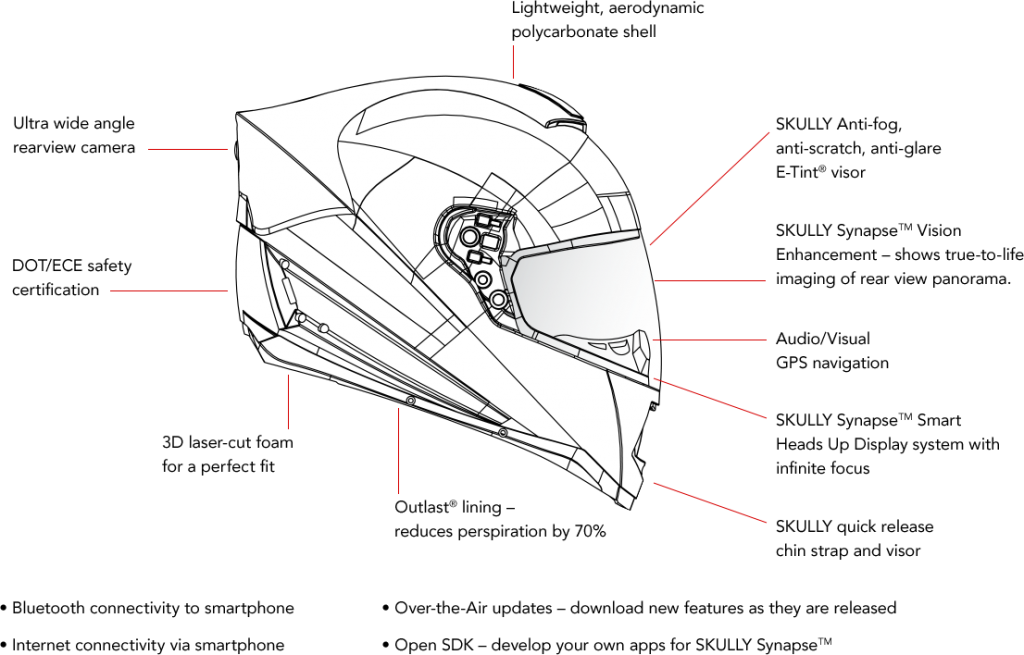 It was Weller's accident back in 2011 that drove him to create this smart helmet. It was when he, for a brief moment, took his eyes of the road and crashed with a vehicle in front. He realized that a display system on the helmet could have aided him in preventing the crash, and so he and his team created the SKULLY Synapse™ technology platform to further create awareness for their riders.
The introductory launch price of SKULLY AR-1 helmet is $1,399, which is $100 short of future retail price.
Watch the video to know more: