Shaitaan is the latest creation from Vivek Goel's Holy Cow Entertainment, the same guys who brought you Ravanayan & Aghori. The first issue written by Anirudh Singh & penciled by Gaurav Shrivastav, which was recently launched at the Bangalore Comic Con, tells the story of a Black Ops team who delve into the mysteries that Pakistan's Astola Island holds. There are no heroes here as these rag tag bunch of mercenaries face their deepest fears and unlock something that none of them were ready for.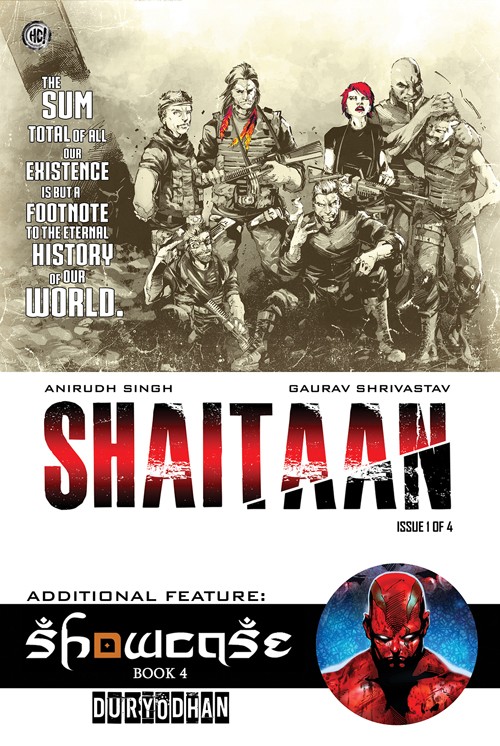 You know you're in for a treat when the very first issue doesn't waste time on useless exposition and jumps head on into action. The writing and dialog at times, is derivative of the 80s action flicks (that I love), but how else would you expect a bunch of Black Ops to interact, eh? The language is definitely NOT PG-13, which is excellent. I love a little profanity in my books. Gratuitous violence, oodles of gore & a veiled homage to the aforementioned 80s movies are all in this 16 page tour-de-force.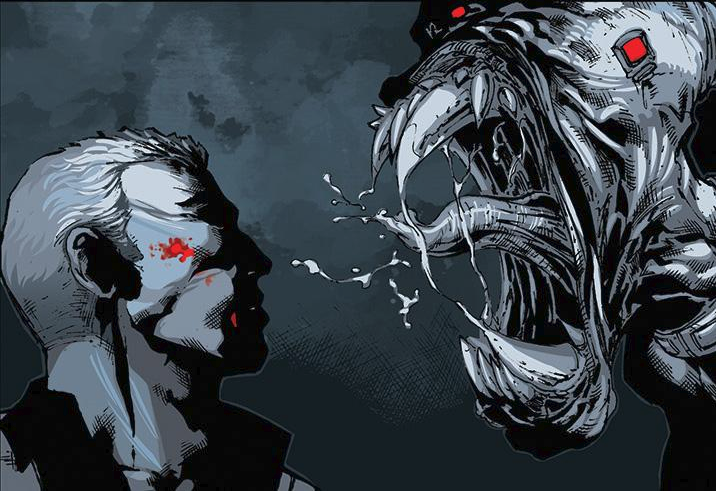 The artwork is gritty & dark (this is becoming a Goel & HCE trademark). I especially loved the panel where El Tee has this vivid hallucination about planets clashing and all that had come to pass in the land that they were trespassing. Gaurav Shrivastav & Prasad Patnaik's artwork is excellent and encapsulates the mood that the Anirudh Singh attempts to invoke.
This is the type of comic book that every fan who grew up reading 90s Vertigo & Dark Horse books would love.