Smartphones from Samsung never seem to cease.  The South Korean gadget giant launched the Mega 5.8 in the month of May. However, the phone doesn't come with anything new to offer in the budget range it falls in.  Mega 5.8 comes with better specifications, has a good camera, smooth interface, loads of preloaded apps, but lacks a lustrous display. Most users would feel put off as the phone responds very slowly while using heavy games.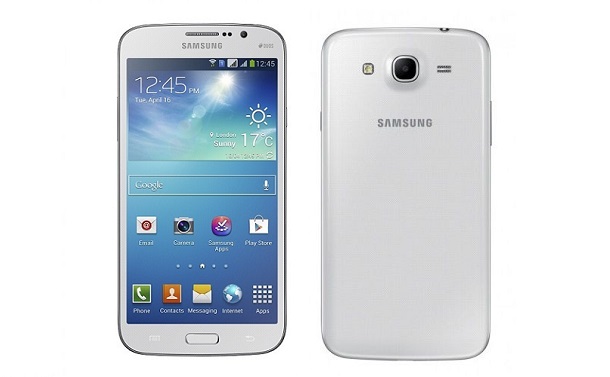 The company has launched two phones- Mega 5.8 with 5.8 inch display and Mega 6.3 implicitly having 6.3 inch display. These phablets, as both the devices can be termed as, are big.  The design and built of Mega 5.8 is similar to all Samsung Galaxy smartphones like SIII, S4 and Note II.  It has a qHD resolution, runs on Android 4.2 Jelly Bean and has the default Samsung TouchWiz UI.  Having the same plastic feel and slightly curvy design, the phone looks comparatively big than all other budget smartphones from other competitive brands.
 The front camera is placed just above the screen and below the screen; there are physical buttons of –Home, menu and back.  The rear of the device has a rear camera equipped with LED flash and a speaker. The layout of the phone is according to Samsung standards with volume rocker on the left and power button on the right. The top of the phone has the headphones jack while the bottom of the phone has the microSD card slot. It has dual SIM facility.  The size of the phone can be a hindrance in its usage. The huge size of the phone makes it inconvenient to fit into pockets, and most people with average sized hands would find it difficult to use it.
 There are loads of pre-loaded apps like- S Memo, S planner, S translator, S Voice, S travel and Samsung App Store.  It also has SmartStay- a feature which keeps the display on until the user is looking at the phone. The large display facilitates in single hand operation features like using keypad, in-call buttons and calculator.
 The response of the touch screen is really good as well as the interface is smooth and responsive. Navigating on the screen through multiple tasks like browsing the internet, playing games and various other windows is an seamless experience.
Overall, it is yet too early to recommend the phone as it doesn't offer any benchmark features.  It has a good camera, and works well as a phone but the display and build give a lack luster feel. The phone can only be considered for its big display screen.
The review is written by experts at Reliance Digital.