This is a writing debut worth taking note of. Rustom and The Last Storyteller of Almora arrests the reader from page one itself, and flows effortlessly. There were a few hiccups in subplots which I personally felt could have been ignored, but then they were not a huge blow to the reading experience and could be excused. And though there is a small love angle involved, I'm just plain happy that it doesn't end up as just another love story. Because.. too much of it already. This here is a married Parsi's story whose grandfather's will demands him to kill himself in full public view using the former's eponymous gun if he is to inherit the family property (this was one of the first WTF moments that appears in Chapter 3/4, unless you've read the jacket summary, which as usual, I read after finishing the book). Crazy, right?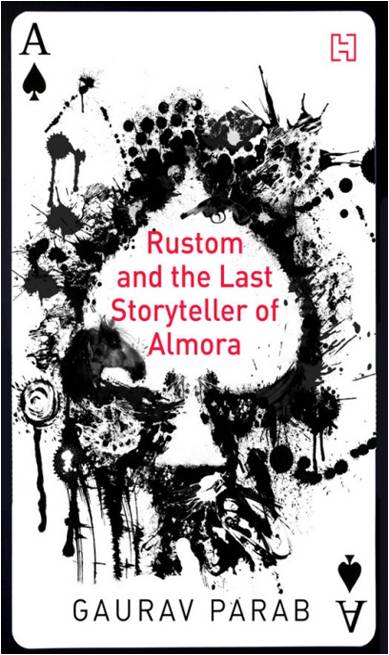 Towards the end of the book you'll find yourself taking sides with Rustom and his wife Jennifer, my favorite booky couple this year. The biggest win for the book is characterization. Each character – Rustom, Jennifer, Mani, Ravi, David, Baba- is so well-layered and unique (though not all are complex), that it becomes very very easy to put a face before their name. The background has been vividly sketched, and includes many details. Influenced richly by the Parsi culture, this story packs in a few tributes to our bawas as well. The Himalayas and the priceless spiritual journey our protagonist wades through is beautifully captured, and the questions raised here and answered through stories and references are definitely worth a read. This last part actually defines the soul of the book the author wanted to bring out, and very successfully does.
Dark humor floats the boat of this book for the major part, and for that particular aspect this book is worth a read. And I did mention this is an interesting plot, right? Bollywood, please take note.
Overall rating: 3.5/5