Raj Thackeray was at his oratory best when he organised the rally to protest the march organised by Raza Academy. He stood up for the cops in Mumbai, and questioned the motive of the protest rally on August 11. He played his cards safe and didn't indulge in Hindutva brand of politics, but called on for new form of religion called 'Maharashtra Dharma', or religion of land. The protest of MNS was largely peaceful and its most striking feature was the support he enjoyed for the whole stretch of rally from Chowpatty to Azad Maidan.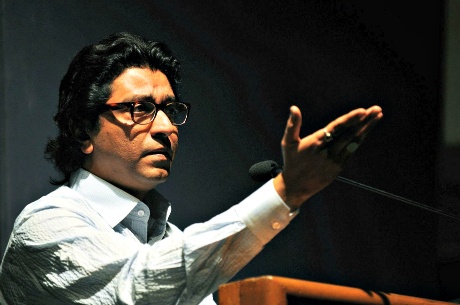 The Raza Academy's rally which was supposed to be peaceful turned violent when some elements ransacked the police vehicles, attacked police and manhandled female cops. The Academy has denied the involvement, but the attitude of police did come under question. The police were helpless as they didn't deter the violent mob, allegedly under the orders from top cop. For which MNS has asked for the resignation of Commissioner of Police Arun Patnaik and Home Minister RR Patil's resignation.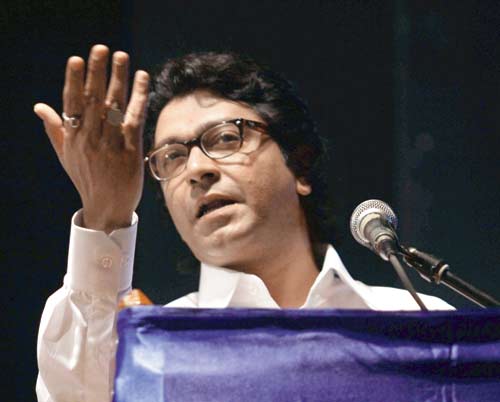 Whatever may be the motive of Raj's rally; this can be called a political master-stroke. He has kept the question of the outsiders' alive and also got involved in centre stage politics as such rallies were organised by Shiv Sena (SS). But MNS has kept itself away from the politics of religion and score some brownie points. Now he is widening the scope of his spectrum, also getting support of the indifferent affluent class of Mumbai. This may be the start of new political order in Maharashtra as SS has also supported the MNS's actions. Though he has kept himself away from Hindutva, his closeness with Narendra Modi is well known. Thus, we can see a new form of triangular alliance in Maharashtra in the form of BJP-SS-MNS.
The opportunity that Raj seized shows his political acumen. He surely is the next big thing in Maharashtra (or rather he already is). Ultimately, Raza Academy has attained nothing by their morchas, and they actually are at a loss. They are in spotlight and may even be banned in Maharashtra. The reason for their protest was truly absurd; protest against atrocities of Muslims in Assam and Myanmar. But the real winner was Raj Thackeray.