'CoalGate' is the latest cause of worry for already scams tainted UPA government, simply because of the sheer volume of loss according to CAG. 1.86 lakh crore is huge amount; it is even bigger than 2G scam that ended some political carriers in UPA . CAG in its report says that the government should have auctioned the 57 coal blocks, instead of allocating them to the about 100 companies on the basis of recommendations of administrative ministries and state governments. The first draft report of CAG which said the losses were as high as 10.67 lakh crore, has now mellowed the figures to 1.86 lakh crore. The figures were corrected as the public companies were excluded from the report.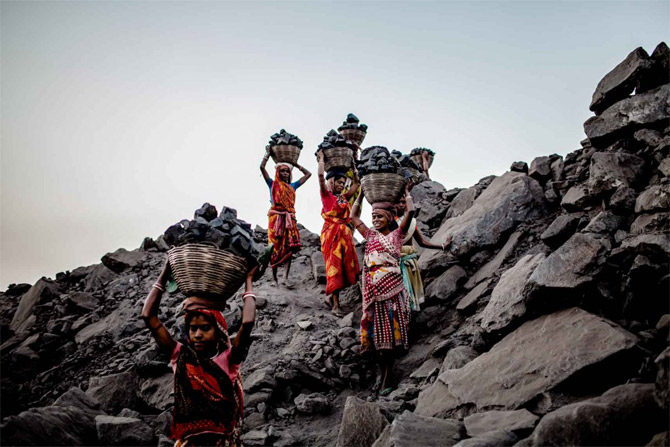 Still, it is biggest scam as numbers suggest so. CAG must be commended for the work it has done. Openly challenging government policies along with facts and figures is something new in this country. Government in response has been as expected; it has drawn flaks on CAG, even accusing them to interfere in policy making. The same thing had happened in 2G scam, undue favours were offered to some companies and recommendations of TRAI were neglected.
But the figures suggested by CAG are subjective, they do not suggest the actual losses, they in fact show the profits that could have been earned. This is actually not the money that has been looted from the government but in fact is money that it could have earned if the auctioning was done. In this case, CAG has also accused govt. of favouring companies like Tata and Reliance Power. This report is more lethal because coal ministry was headed by none other than PM Dr. Manmohan Singh from 2006-2009 when these blocks were allotted. The PMO has severely criticized the CAG report, alleging that it is unconstitutional. PMO says CAG can only audit the policy and not comment on decision making. Clearly, they are trying to save PM in this case. The reverse allegations of government are absurd as CAG is not interfering in policy-making but exposing what went wrong.
The government has not learned its lessons, first the 2G scam and then this 'CoalGate'. It could have asked CAG to create a detailed report on the blocks and comparative study of all bidders should have been carried out. Instead, government allotted the blocks on recommendations. This is sure a cause for PM as his name is involved in it as well as it is of governments. Most of all it is the loss of nation as this period until December, crucial for reforms, can be shelved if government find themselves in trouble.