Qualcomm, the leader in manufacturing processors for premium and mid-range smartphones, has today unveiled the new Snapdragon 210 processor for the entry-level smartphones (sub-$100) and tablets. The new processor supports 4G LTE and offers LTE dual-SIM compatibility. With the low-end smartphone market booming in countries like India and China, this sure is a welcome move. Smarter still, as the 4G LTE is gradually catching up in these markets. Jeff Lorbeck, senior VP and COO, Qualcomm Technologies, China, states that this announcement shall further root their commitment in driving LTE and LTE Advanced to their customers, offering high-speed connectivity and superior mobile experience at affordable prices.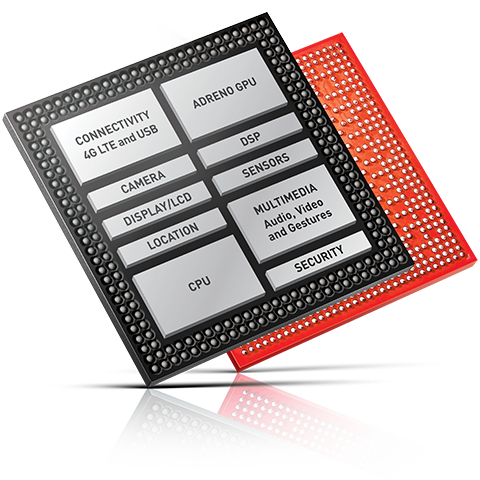 Coming on to the features, the Snapdragon 210 is not too high-powered, but offers a complete package. It packs four processing cores supporting up to 1.1 GHz clock-rate, quad-core Cortex-A7 CPUs, Adreno 304 GPU, incorporated 4G LTE-Advanced World Mode modem, Bluetooth 4.1 and 802.11n WiFi. It even offers support for 8-megapixel cameras, display up to 720p, and Quick Charge 2.0 technology. For connectivity, the chip supports multi-mode 3G and dual-mode LTE. That's more power efficiency and high-level performance for an entry-level smartphone.
Media Tek, the chip manufacturer who was so far leading in the lower and mid-range smartphone category, recently launched its processor for the premium smartphone market. Snapdragon 210 is Qualcomm's response (threat?) to them.
The Snapdragon 210 processor is anticipated within commercial devices in the first half of 2015, so keep a lookout for the device announcements at the Mobile World Congress 2015. For more details, visit the Qualcomm website.