Cycling is awesome- for the health, and for the environment even. And driving on this thought is this awesome bicycle innovation, that kisses the oncoming air pure while you ride it. Yes, a Bangkok-based Lightfog Creative & Design Company has formulated a concept that sets up a technology on your bike and registers you as pinnacle of health and Eco-friendliness. This concept even received the Red Dot award recently for its innovation.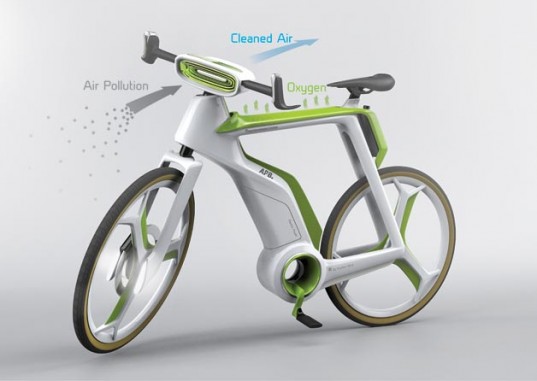 Working of the concept vehicle– Now the technology incorporated is such, that the aluminum frame holding the bike generates oxygen via photosynthesis, and thus activates a reaction between water and the electric power derived off the lithium-ion battery. The aluminum frame is capable enough to convert sunlight into usable energy that shall run the oxygen-producing fuel cell battery. Between the handlebars is mounted a filter that shall trap particulate elements from the air, and exhales pure fresh air towards the rider. Even when parked, the bike shall be purifying the air using battery power.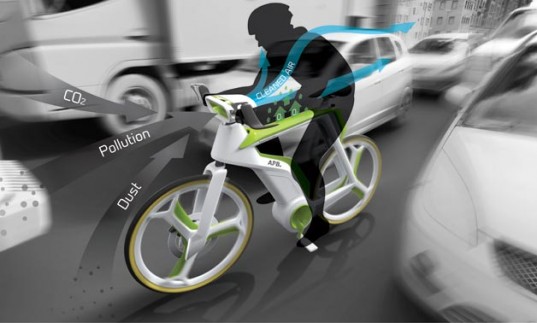 Not much is known about the technical details now, but once it comes out in the market, it shall be a huge success with our 'Go Green' friend. Looking ahead to the prototype that's currently being developed. The concept's already won hearts, let's see what the real bike does. Keeping a close eye on its progress.