Panasonic Toughpad portfolio stands proud with a new tough 7-inched tablet, recently announced at CES 2014. The Toughpad FZ-M1 though entirely rugged, is the smallest and lightest Windows Toughpad so far, 17.8mm thick and weighing just 545 grams. Now these dimensions justify it as heavier and thicker compared to other small tablets available in the market, the FZ-M1 is certified to meet the standards set by MIL-STD-810G and ANSI 12. 12. 1. specifications. In Panasonic's own words- it's "built to enable mission-critical mobile worker productivity without compromise." The tablet can withstand a great degree of shock, water, dust and vibration it's subjected to from heights of 120 cm.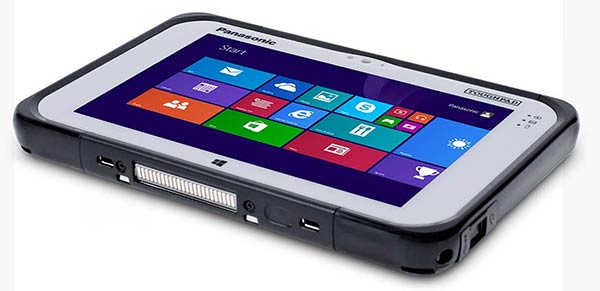 FZ-M1 derives power off a fanless Intel Core i5-4302Y vPro processor mated with 8GB of DDR3L RAM. The 128GB or 256GB SSD could be heated in chilly environments. It features a 7-inch high brightness WXGA (1280 x 800 pixel resolution) LED backlit IPS display. Intel HD graphics 4200 video controller pushes the pixels around. The touchscreen can be worked on even while wearing gloves.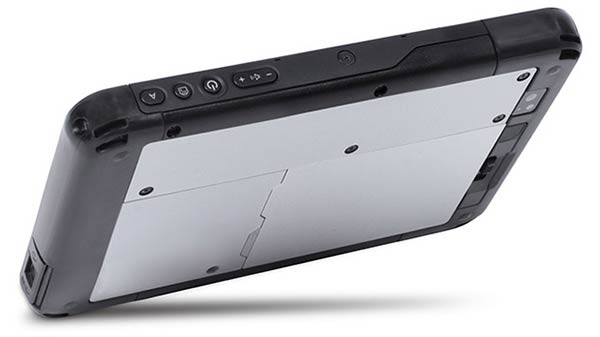 The battery life on this device is a solid 8 hours, with an optional capacity battery doubling the battery life to 16 hours. A 5MP rear camera with LED and a 720p front camera suffice for pictures and video calls. For connectivity, the device supports USB 3.0, Bluetooth 4.0. There's even a provision for a microSD card slot. The tablets could be availed in different configurations, including an option to add 4G LTE connectivity, while a cheaper model shall include the Intel Celeron processor. These versions can then further be gotten with Windows 8.1 Pro or Windows 7 Professional.
Watch this video to know more about Panasonic Toughpad FZ-M1-