Pakistani Taliban militants today attacked an army-school in Peshawar, leaving over 135 people dead, most of them children. Officials have confirmed that all the six attackers who were behind this attack have been killed, but the security forces continue to look out for bombs they may have left behind. Several survivors are currently undergoing treatment in the local hospitals, as panic-stricken parents search for any news of their children.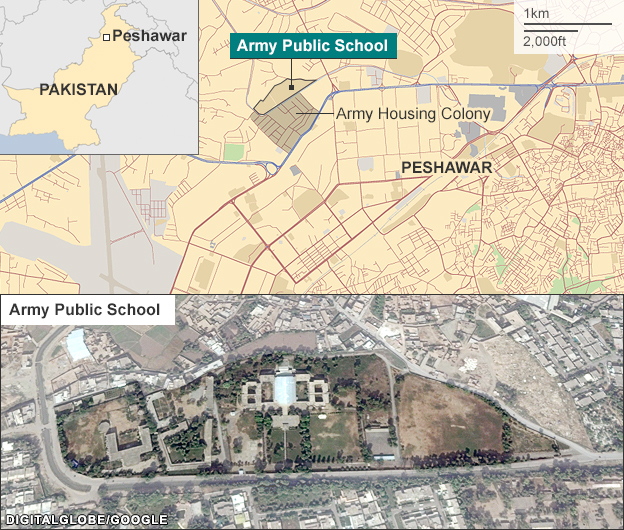 The attack is one of the deadliest ever by Taliban in Pakistan; rather than taking hostages, as was initially thought, the militants of Tehreek-e-Taliban were on a killing spree shooting as many students as possible. A Taliban spokesperson reported to BBC Urdu that the attack was in response to some recent army operations. His exact words – "We targeted school because army targets our families. We want them to feel our pain."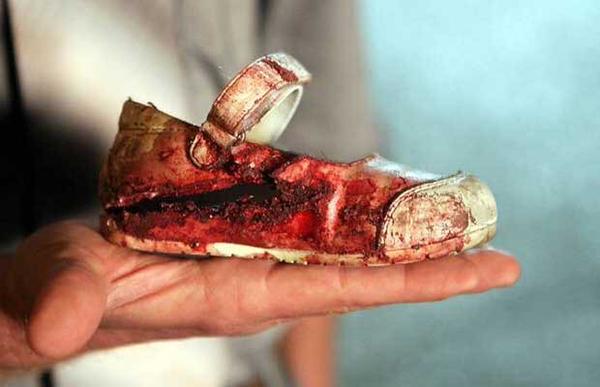 Many prominent personalities issued statements condemning the attack-
The United States condemns in the strongest possible terms today's horrific attack on the Army Public School in Peshawar, Pakistan. Our hearts and prayers go out to the victims, their families, and loved ones. By targeting students and teachers in this heinous attack, terrorists have once again shown their depravity. We stand with the people of Pakistan, and reiterate the commitment of the United States to support the Government of Pakistan in its efforts to combat terrorism and extremism and to promote peace and stability in the region. – President Barack Obama
I am heartbroken by this senseless and cold-blooded act of terror in Peshawar that is unfolding before us. – Malala Yousafzai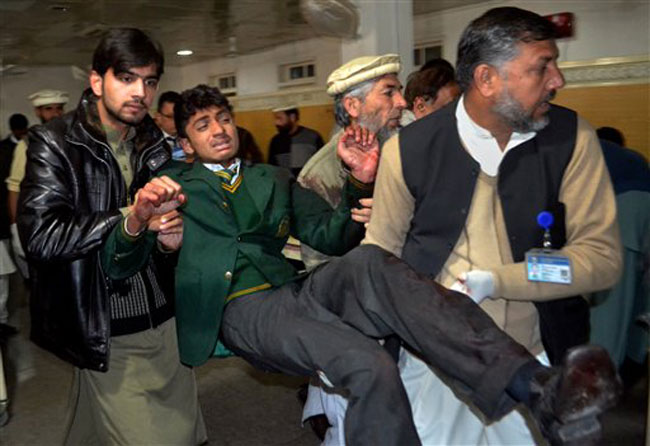 On behalf of the American people, U.S. Ambassador Richard Olson extends the deepest sympathies and condolences to the families of the victims of Tuesday's heinous attack on the Army Public School in Peshawar. The United States strongly condemns senseless and inhumane attacks on innocent students and educators, and stands in solidarity with the people of Pakistan, and all who fight the menace of terrorism. Few have suffered more at the hands of terrorists and extremists than the people of Pakistan. That is why it remains essential for the United States and Pakistan to continue to work together to secure peace and stability in the region. – American Ambassador in Islamabad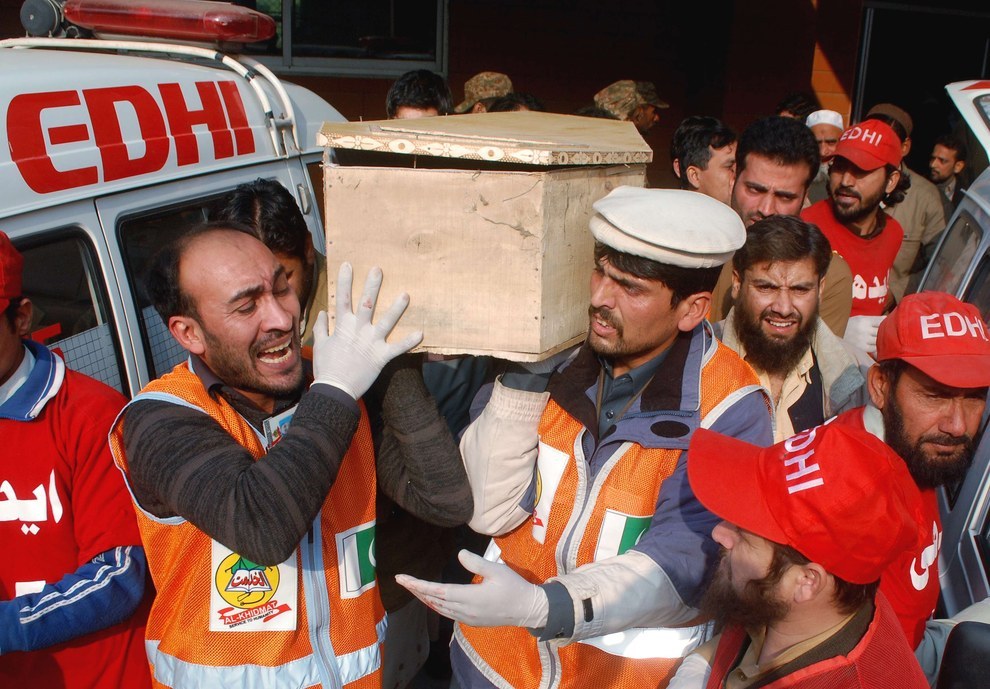 Strongly condemn the cowardly terrorist attack at a school in Peshawar. It is a senseless act of unspeakable brutality that has claimed lives of the most innocent of human beings – young children in their school. My heart goes out to everyone who lost their loved ones today. We share their pain & offer our deepest condolences. – Narendra Modi, Indian PM.
Images via – Reuters/API