A 55 minute video led by Al Qaeda chief Ayman al-Zawahiri promising to spread the Islamic rule and 'raise the flag of Jihad' in Indian subcontinent had put the Home ministry in deep worry. The global militant islamist and wahhabist group, Al Qaeda, founded by Osama Bin Laden succeeded by Ayman al-Zawahiri announced the creation of new wing 'Qaedat al-Jihad' to take fight to Myanmar, Bangladesh, and especially in India having traditional Muslim population.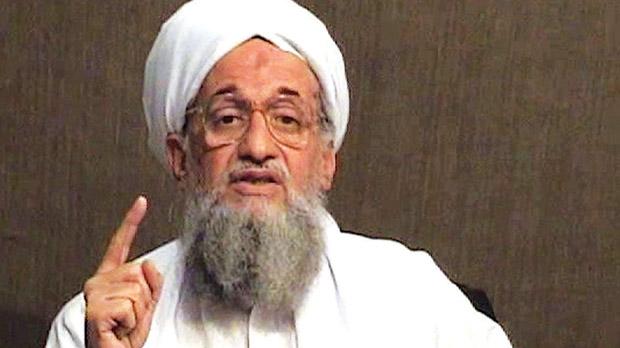 The Home Ministry seek help of Intelligence Bureau (IB) to verify the authenticity of the video, they also assured to take this video very seriously and asked states to be on alert especially Gujarat, Madhya Pradesh, Uttar Pradesh and Bihar. An urgent meeting was called by Home Minister Rajnath Singh, having two rounds with National Security Adviser Ajit Doval, Intelligence Bureau (IB) director Syed Asif Ibrahim, R&AW chief Alok Joshi and Special Secretary (Internal Security) Prakash Mishra to discuss the implications of the video. The minister briefed Prime Minister Narendra Modi subsequently.
In the view of experts, this threat could be the possible outcome of diminishing virtue of this Wahhabi group calling for global Jihad been overtaken by the Islamic State Jihadist group fighting in Iraq and Syria. This move could be the first stage to regain the lost the global influence targeting Muslim sensitive states like Assam, Gujarat, and their beloved Kashmir in India. Kashmir seems to be the soft corner for them being this country's only Muslim majority state; also Indian Muslims have also been victims of violence led by Hindu extremists, Gujarat riots being one of the best examples.
As per the Intelligence officials, there have been reports that some members of the Indian Mujahideen, who are based in Pakistan, are now showing signs to affiliate with Al Qaeda breaking with IM. Also, looking at the recent happenings, Social media is also playing major role in spreading Jihad, in a way helping the recruitment for Jihadist group.