OnePlus unveiled its 10000 mAh power bank in December last year, and has finally put up the accessory's launch date as March 17, 2015. The announcement came up in the company's Google+ page today. Priced approximately Rs 1050/- (or EUR 15.99 at the time of unveiling), the power bank shall be made available in two color variants – Silk White and Sandstone Black, similar to One smartphone. The OnePlus power bank includes two USB ports for simultaneous charging, and takes around 5.5 hours to recharge itself. With dimensions 142.8 x 72.6 x 16.2 mm, it weighs a light 220 grams.
So far, OnePlus has put forth a total of 12 smartphone accessories (including the power bank) viz. OnePlus Screen Protector, OnePlus One OTG Cable, OnePlus One Premium Screen Protector, OnePlus One Tempered Glass Screen Protector, OnePlus One Data Cable, JBL E1+ Earphones, OnePlus Silver Bullet Earphones, OnePlus One Bamboo StyleSwap Cover, OnePlus One Clear Case, OnePlus One Protective Case, OnePlus One Flip Cover, and OnePlus Power Bank. OnePlus in its announcement has given away just the release date for the device, and no revised price tag, which pretty much implies that it should cost about the same (i.e. roughly Rs 1050/-).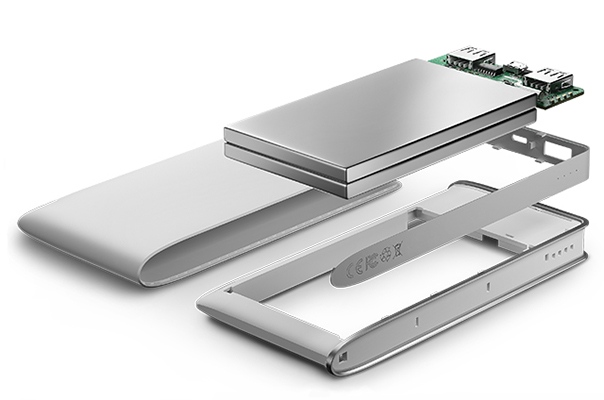 Carl Pei, OnePlus's Co-Founder revealed earlier this month that the company is prepping to enter a new product category in April, and while he did not really specify what product that would be, he made sure to add that it's neither a smartwatch nor a tablet.