OnePlus 2 was arguably the most hyped launch of 2015, thanks to teasers and leaks ahead of the launch. It was unveiled at the company's headquarters in Guangdong, China in a very unorthodox fashion through VR launch event. The Chinese company claims the OnePlus 2 as the '2016 flagship killer'.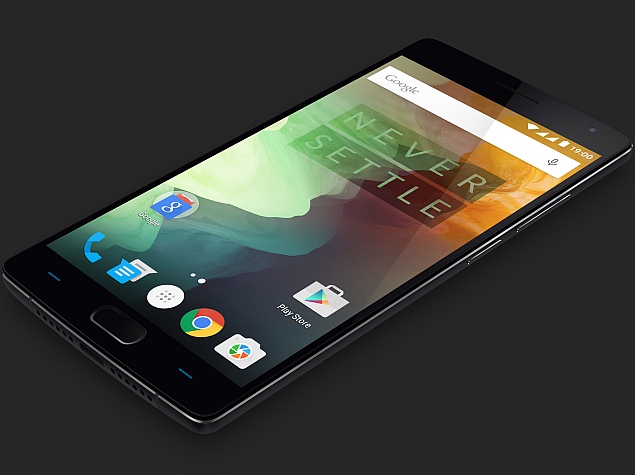 OnePlus 2 is built by aluminium alloy, the front packs a 5.5-inch screen with Full HD (1080p) resolution with a 1500:1 contrast ratio, bright enough!. The device boasts a Qualcomm 810 v2.1 processor and an Adreno 430 GPU, with an ample 4GB of RAM for flawless and efficient multi-tasking.
The 13MP primary camera is based on a sensor with 1.3 micrometer pixels is used for low light photography and for clear images, a laser focusing system is embedded into camera which just needs around 0.3 sec to focus a point. There is also a super resolution mode that can stitch images of 50MP in resolution with interpolation. The camera is even capable of recording slow-motion video at 120fps and supports OIS plus dual-LED flash. There's a 5-megapixel front-facing camera for to satisfy your selfie needs.
OnePlus 2 comes with a home brewed OxygenOs, a customized version of Android Lollipop, it offers tons of features and is highly customisable. The phone comes with the all-new USB-C port, which is a reversible plug to deliver power and data transfer to the phone via computer. The presence of switch which is on side of the phone allows  switching between all, priority, and no notifications modes. A fingerprint sensor is fitted on front, which is is able to store up to five separate fingerprints. A beefy 3,300 mAH battery is under it's hood for a great user experiance.
The phone will come with four interchangeable covers namely Bamboo, Black Apricot, Rosewood and Kevlar. The OnePlus 2 will be available through invite system. It will initially be available in India, the US, Canada, EU and China starting August 11.
You can reserve OnePlus 2 on Brick and Mortar stores which is being set-up in the cities including New Delhi, Bangalore, New York, San Francisco, London, Paris, Berlin, Milan, and Jakarta on July 31.
The 64GB version OnePlus 2 is priced at Rs 24,999, while the 16GB version is priced at Rs 22,999 and will be exclusively available on Amazon.in (invite only).