Remember the last time when the sequel was better than prequel in bollywood? Difficult? Then first of all, throw all the memories of 'Once Upon A Time In Mumbai' of your mind. 'Once Upon Ay Time In Mumbai Dobaara' picks up one character named Shoaib from the prequel and takes his journey forward. That's probably the only major connection between the two films.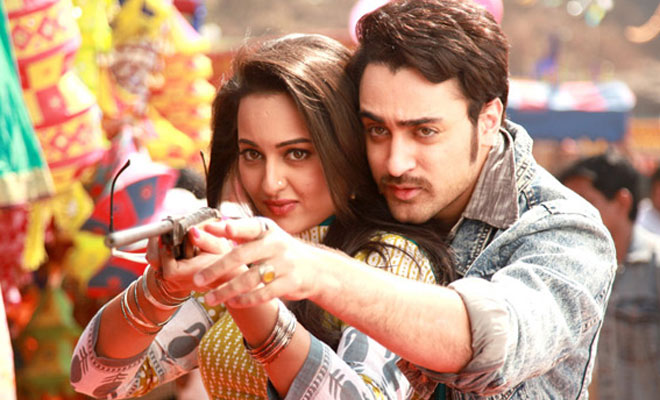 After dethroning Sultan, Mirza Shoaib (Akshay Kumar) has whole Mumbai under his feet, so strong is his foothold that he has maintained his terror even though he resides in Dubai. To finish off certain gang rivalry he has to come back to Mumbai. Where, though he succeeds in escaping from every trap, he fails to prevent himself  when cupid attacks, and he falls for an innocent budding starlet Jasmine (Sonakshi Sinha) who is in love with Aslam (Imran Khan), the loyal man Friday of Shoaib. Film changes the track to romance and the whole gangster world being used as a backdrop where this love triangle elopes.
Memories of the prequel has to be erased, because the aura it created around its characters is missing this time. Shoaib is the only major connection between the two films as, though Sultan and other main characters are not alive to be here, 'Mumbai' which was treated as good as an important character in the prequel, this time doesnt find any acknowledgement apart from being in the name of the film.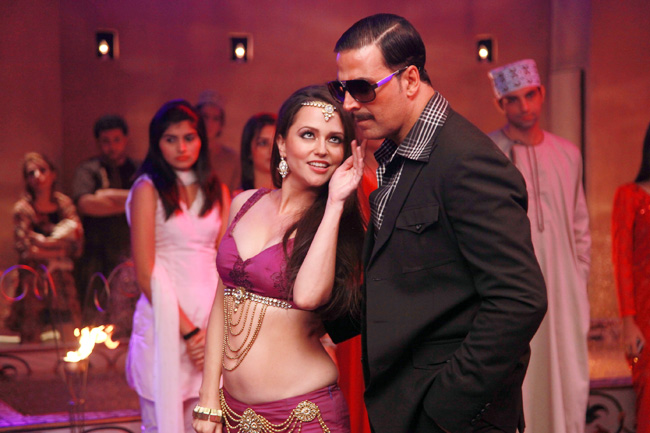 When the comparison vanishes, films does look better. Film can be touted as a tribute to the cinema of 80s.  The rich- strong- evil guy vs the poor good guy love triangle along. It has been set in the late 80s flashing Sridevi's posters here and there and FM playing 'Kaate nahin Katate..' There are moments, all the gangster world, though is sidelined, shines in parts. Romantic track is backed up by few good lines, some good moments and one lovely song 'Yeh Tune Kya Kiya..' Film's tagline says, 'This time its personal' which suggests that the focus in basically on the romantic track.
In this way film comes in its own, establishing new set of characters. Shoaib has grown up from Emran Hashmi to Akshay Kumar, which is attributed by the age of the two and the fact that bigger film needs bigger star. And, the film, to certain extent rides on the star power of Akshay Kumar, but the dialogue delivery lacks the punch, also dialogue writer deserves an equal blame because repetitiveness loses the charm. Akshay is good in parts and mainly due to the screen presence and star power. Imran Khan looks like a misfit, he unargubly is the quintessential good guy, but the playing a street smart looks tough task for him. Sonakshi Sinha looks beautiful and plays her part quite well, if this film benefits anyone, it would be Sonakshi.
On and all, 'Once Upon Ay Time In Mumbai Dobaara' is an addition to the disappointing sequels, but as a film, it can be watched once to test the star power of Akshay Kumar, and to revisit the 80s.
2.5/5