The Commissionerate of Police for twin cities of Bhubaneshwar and Cuttack in Odisha is gearing up to launch a mobile app that will now let women send out SoS in case of distress. The security app allows a woman to call or send a text message to the Police Control Room (PCR) along with three of her relatives in case she senses threat. On January 1, Delhi Police had also made available a mobile app christened 'Himmat' for women in distress especially those who travel alone late night.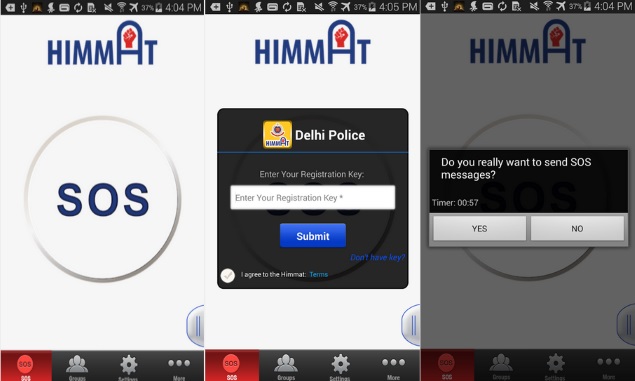 Speaking on the occasion of the launch the twin city Commissioner of Police R.P. Sharma said that the security app was designed after a thorough study of the 'Himmat' app floated by Delhi Police. He also mentioned that the focus of this app is to ensure safety of all those women who work late and was for Android based smartphones. The app is set to go live in March this year.
So once a user has downloaded the application she would have to register with the Police Commissionerate on their website specifying her name, mobile number and names of at least two of her relatives or friends. Once registered the user would then get an SMS on the mobile number provided along with a download link and registration key. She would then have to punch this key in the registration window of the app.
In case an emergency arises all that the user needs to do is shake her smartphone or just press its soft button. The camera of the smartphone then becomes active and begins recording for at least 30 seconds as a distress signal goes out to the PCR and they receive live feed. The user then gets a call back from the PCR immediately. An alert in the form of a text message is also sent out to the user's relatives whose numbers have been registered with the Commissionerate pointing her exact location.
Last month the Chief Minister of Odisha had launched a distress app for citizens on January 15. Since the launch the app has been downloaded about 2,000 times.