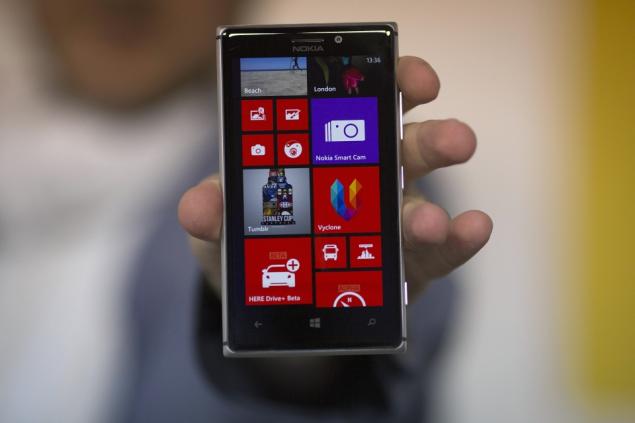 The Finnish Mobile giant unveiled in London it's latest flagship member in the Lumia smartphone family, the Nokia Lumia 925, which is a slimmed down variant of the 920 and boasts a new metal jacket design mounting an upgraded and improved Smart Camera (offering better imaging control) and has a screen that could be read even in bright sunlight. Sharing shelf with other Windows 8 members, a free software upgrade marks the comeback of the FM Radio feature that was absent in the present generation of devices. Also, CalDAV and CardDAV support shall make sure that your phone works just fine with the latest Google sync technology.
The 4.5″ screen enjoys a WXGA resolution (768 x 1280) in AMOLED, with ClearBlack and Gorilla Glass 2. Dual-core Krait processor at 1.5GHz with 1GB of RAM muscles this W8 phone. The preloaded Smart Camera App which features multiple shoot modes including burst mode (10 shots at 5MP), Best shot (that chooses the best among all the bursts), Action Shot (same as Drama Shot on Galaxy S4) and Motion Focus. The 2,000mAh non-removable battery is the same as in Nokia Lumia 920 and 928. Inbuilt storage is 16GB, and there's no provision for a microSD card. The Vodafone offers a better storage option with 32GB.
The phone carries a price tag of €470 ($610), and its India launch date shall be announced shortly in coming days.