Nokia 106 is now listed on company's official online store. The feature phone comes with a price tag that reads Rs.1399. The colourful phone is available in options of bright red, black and white and has changeable covers. This one is a single SIM phone.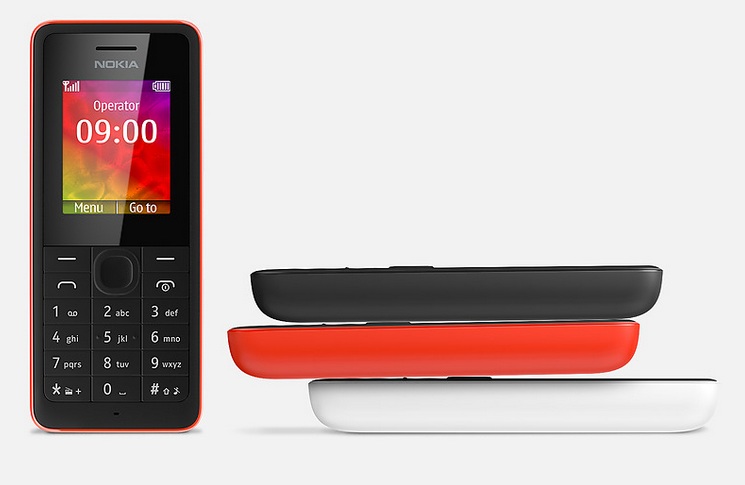 The display is 4.57 cm LCD Transmissive with QVGA resolution (160×128 pixels) and 114ppi pixel density. The device weighs 74.2 gms and is 14.9 mm thick. The battery that this Nokia phone packs has an incredible standby time of up to 35 days. So once charged fully it would last a month. It's a removable 800mAh battery that can survive 9.9 hours of 2G talk time. The active energy efficiency mode in the phone reminds users to unplug charger when done and also has a power save mode. The charger is energy efficient too.
Nokia 106 runs on Series 30 platform. It brings along a bouquet of regular feature phone applications and features such as FM Radio, Converter, Calculator, Expense Manager, Digital clock, Phonebook, Flashlight and Native games among others. The phonebook can accommodate as many as 500 contacts. Polyphonic ringtones are 32.
The keymat is both dust and splash-proof. Nokia assures that the characters on Nokia 106's keys wouldn't fade even if used for a very long time. No, there is no camera.
Nokia 106 Specifications-
–          Single SIM –          4.57 cm LCD Transmissive with QVGA resolution and 114ppi pixel density –          Series 30 platform –          800mAh battery with 35 days of standby time and 9.9 hrs of 2G talk time –          Stores up to 500 contacts –          Features: FM Radio, Converter, Calculator, Expense Manager, Games