"When a young boy disappears, his mother, a sheriff, and his friends must confront terrifying forces in order to get him back."
While I was just whiling away on the internet I stumbled on Netflix's 'Stranger Things', which is an 8 episode mini series revolving around a missing kid in the small town of Hawkins, Indiana. Will Byers goes missing in a strange fashion in a town where the most serious crime in the last 4 years has been 'an owl attacking a person'. Hawkins is a small town in the state of Indiana where a bunch of really smart kids start their parallel investigation to find their missing friend, though the kids are way more smart than their age, what lies ahead is something beyond any of them.
There is a strange young girl who accidentally bumps into the kid's while she is trying to run away from something or someone. It appears that she ran away from the Hawkins national laboratory, about which no one is the town of Hawkins seems to have an accurate idea. Since Will Byers goes missing and the strange girl is found by Will's friends, weird things start happening in the the sleepy town of Hawkins. Will's mom, Joyce feels her son is trying to reach her through alternate mediums but no one seems to believe her and rightly so. Strange things in the town of Hawkins become stranger when C.I.A agents start intervening in the local law and order issues. People go missing, some commit suicide and state agents  take over law and medical facilities.
What goes on inside Hawkins national laboratory? Who is the strange young girl? Where is Will Byers? To answer all those questions you need to binge the 8 episodes of "Stranger Things" on Netflix.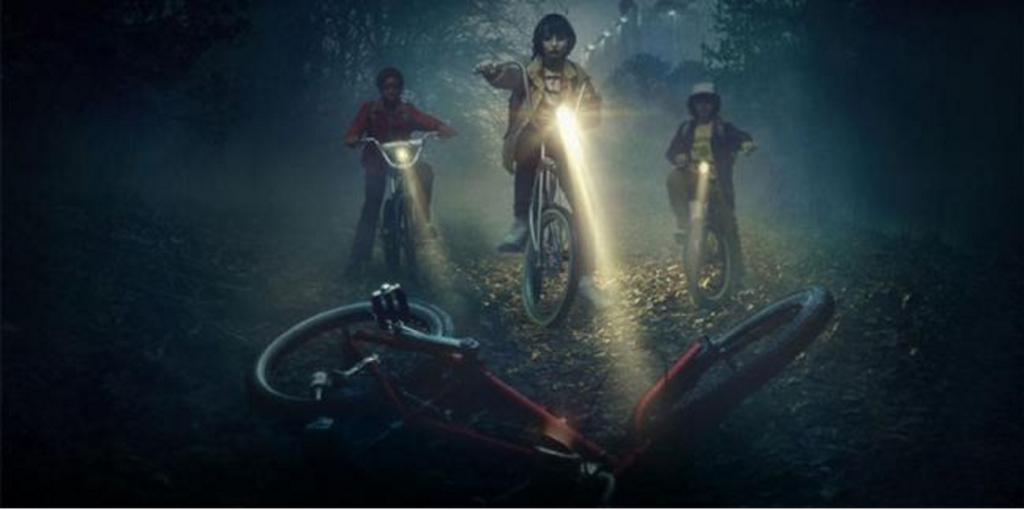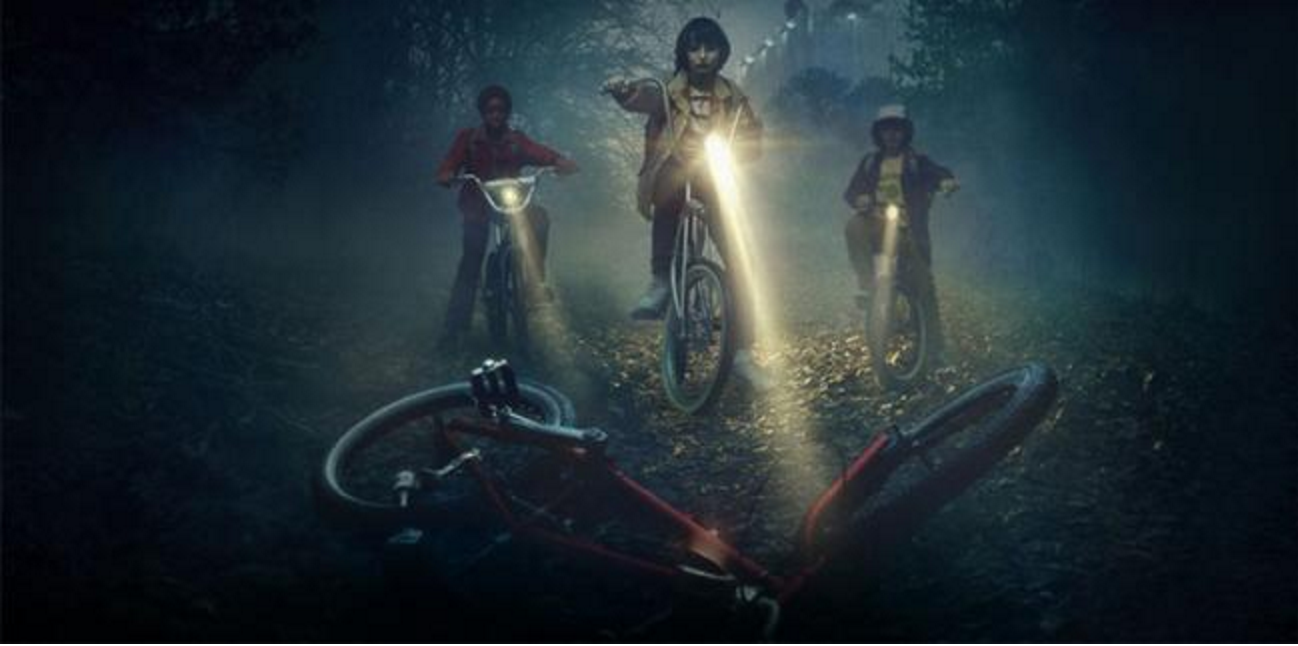 If you grew up watching 80's classic Science Fiction movies such as "E.T : Extra Terrestrial, Poltergeist, The Close Encounters of the third kind etc, you will instantly fall in love with this series. The retro electronic music ( John Carpenter Style ), the mystery in a small town, the relationships between parents and between best friends will bring a strange nostalgic feeling and you will love it, trust me.
Also, you will never be able to look at those 'Chinese Diwali Lights' in the same way again, You have been warned.