It was the same time last year when I had come to Mumbai for a job interview that the 13th Mumbai International Film Festival was going on. Due to uncertainties about every following day, I wasn't able to attend MAMI as it is fondly called due to Mumbai Academy of Moving Images, the public trust that organizes the said event. I got the job, and I had decided that very moment, come what may, I am definitely attending MAMI next year.
As I got busy with work, the resolve gradually weakened. Simultaneously, there were reports of the fest being called off completely because of lack of funding. That's when the spirit of the city I had fallen in love with and started to hate in equal measures decided to take matters in their own hands and go ahead and crowdfund the entire thing. The festival was happening, but I wasn't attending.
Now just like most Bollywood lovers, I think of my life as a film I am living, complete with entry sequences, sad songs and lame metaphorical moments. On one return trip from home, I was waiting at the carousel for my luggage, when I got busy checking my inbox, and missed my bag as it passed me. More determined in its next lap, I could see it coming towards me when it hit me "this bag is MAMI". Straight I went to office and talked to my manager, working out an arrangement where I can attend the first and the last two movies of the day if it doesn't affect my work.
SORTED!
Only a movie lover would understand the feeling of chatting up with random strangers and finding them highly passionate, let alone aware of the latest movie by Xavier Dolan. Here, in Cinemax Andheri, I could see my dreams come to life. Interacting with legends, hearing them speak without censorship, and watching movies completely devoid of any kind of pre-conceived notion is an experience to remember.
Due to my work, I couldn't watch a lot of movies, and since it was my first festival, I wasn't entirely prepared to face the fatigue of watching movie after movie for an entire week (go ahead, question my love for movies), so I could only catch some. Here are a few words about some of them:
Beloved Sisters: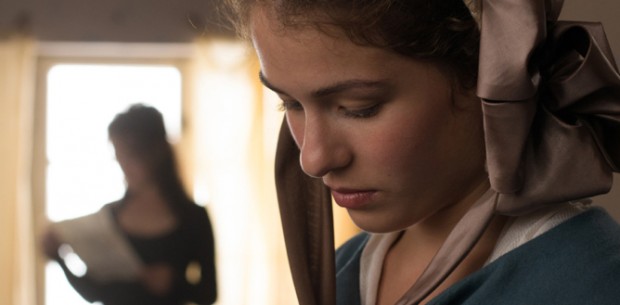 An epic about the love triangle between rising poet Friedrich Schiller and two aristocratic sisters he comes across one fine summer, the tale of love and deceit feels like watching a painting come to life, but it is also a painting that you are made to stare at for full 3 hours. I could only do so for slightly more than 120 minutes until I lost my patience and walked out.
Arunoday: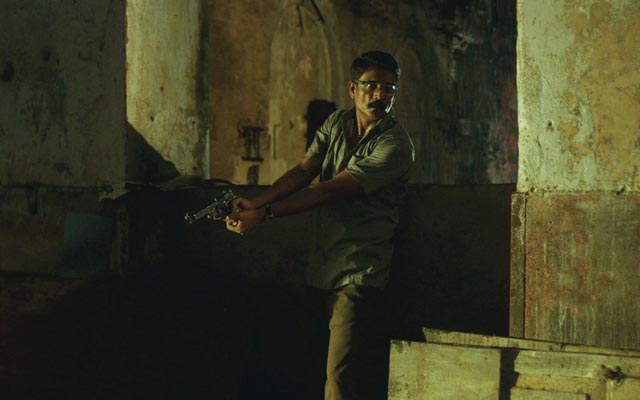 Starring one of my favorite actors Adil Hussain as a troubled cop in charge of finding a missing girl, Arunoday is quite a twisted, Lynch-ian tale that plays out like a nightmare where the protagonist is constantly looking for that break of dawn. I loved the way it was shot, and the way it was sorted in its premise, but the entire product was not something that I would even care to debate about. It was a good movie, a one-time-watch if you may.
Boyhood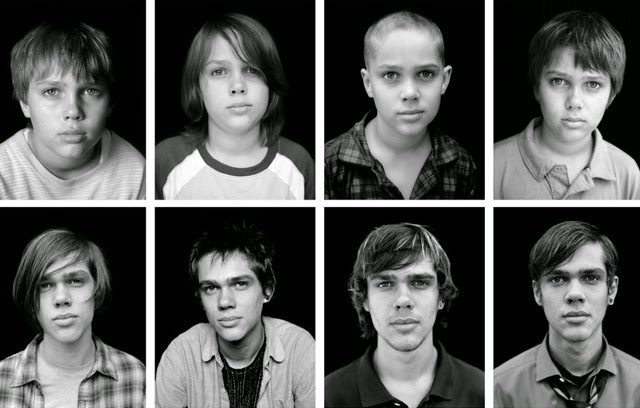 The big ticket Richard Linklater love song to growing up, Boyhood had earned rave reviews throughout the globe, and its trailer I felt was the best I had seen the entire year. Everyone seemed to agree, and despite the online seat reservation system in place, the gates were stampeded due to mismanagement from the multiplex staff. I barely got in with putting all my local train experience into play, and it was completely worth it. Shot over 13 years, where the cast and crew would get together for a couple of days and follow a basic script and mostly improvise, the film is a once in a lifetime event. Richard Linklater's vision is brought to screen by wonderful performances from the 4 main characters. Watch it at the first chance.
Fever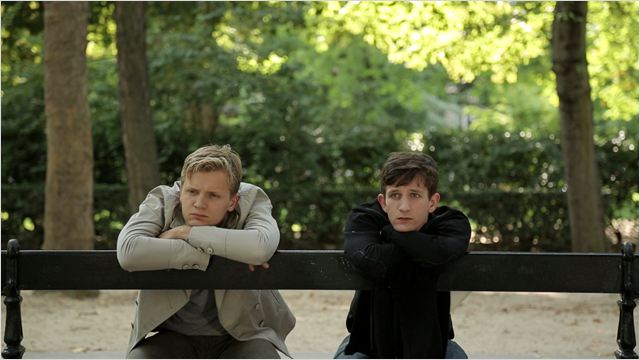 A French thriller drama borrowing its basic premise from Hitchcock's Rope but spreading it around the city of Paris, Fever is a complete bore. Indulgent and snail-paced, the film began wonderfully, but just didn't know what to do next.
Pride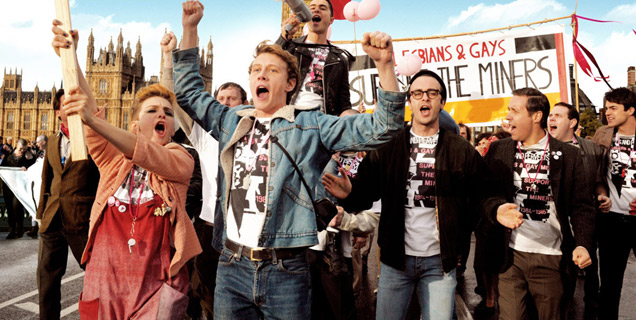 Pride is the kind of movie that wasn't the most popular choice of an audience member since it was quite a mainstream movie starring British stalwarts like Imelda Staunton and Bill Nighy. Such movies are generally avoided by the festival regulars as the common rule followed is "Watch only those movies which you won't get to watch anywhere else". But Pride left me with a smile wider than my face and when it ended, I stood up and applauded for a good one minute. Watch it as soon as it comes out, and be prepared to laugh, cry, and feel satisfied that you just watched a great piece of old school movie magic. It was my favorite film at MAMI.
As I end this piece, a decision I made some days ago to return to my hometown comes back to me. And one of the things that I will miss the most after going back is the very visible love for movies the crazy citizens of this metropolis seem to have. But I don't think I will be missing MAMI much.
A seven day vacation where you watch movies the entire day, discuss animatedly about what you caught amid huge cups of coffee, and return home every day exhausted, but satisfied? I am definitely coming back!