The cast and crew must've had loads of fun while churning out this second movie in the Dabangg franchise, and that very fun translates on screen for the viewer as he laughs and yells and whistles with his superstar. The plot offers no novelty, and shadows the first film as far as the script is concerned.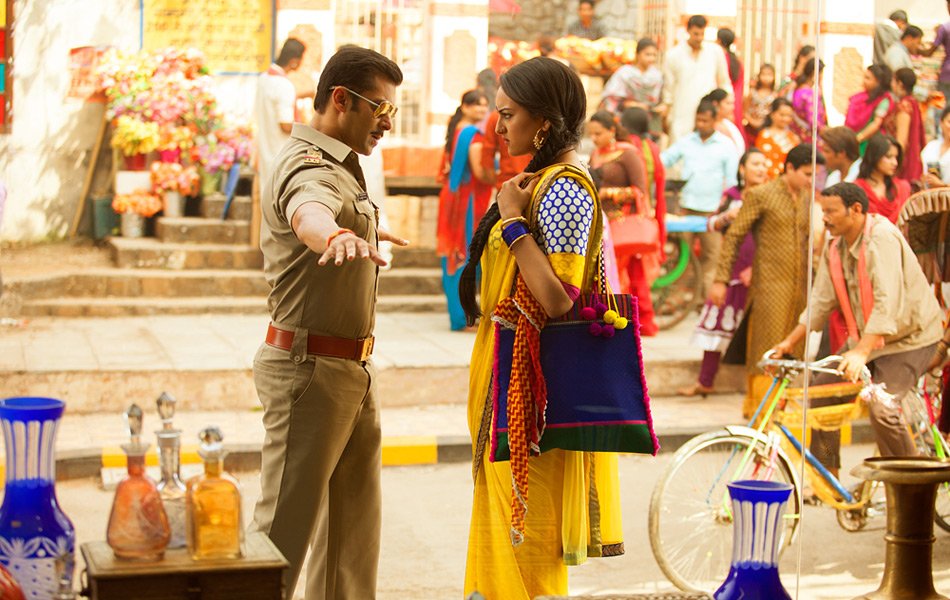 The story is roughed out a few years later from its prequel, with super-cop Chulbul Pandey and family having shifted base to Kanpur. After solving a high-profile kidnapping case within hours, our desi Kung-Fu Pandey meddles in Bachcha Bhaiya's (Prakash Raj) affairs, taking out his goons who shot dead a witness. Matters get worse when Chulbul kills Bhaiya's eve-teasing younger brother Gainda (Deepak Dobriyal), and Bhaiya avenges the same by assaulting Chulbul's unborn child. The movie hereon is just shirt-ripping and muscle-clenching action with Pandeyji giggling triumphant in the end.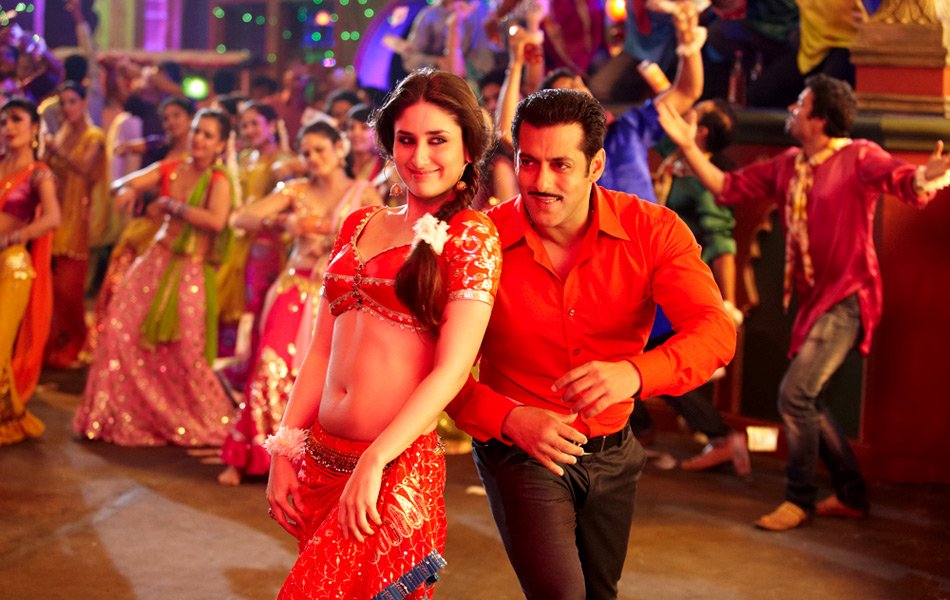 Salman Khan as Chulbul is someone who's won over the masses and the pseudo-intellectuals alike. As the corrupt lovable cop who hoaxes his father, cheers his sulky wife and has his belt dancing for him- he makes sure that the fun quotient of the film never dies down in any frame. Sonakshi Sinha pulls a sad face through almost the entire duration of the film. Vinod Khanna and Arbaaz Khan have their roles in bits, but they manage an enjoyable show nevertheless. The very disappointment came in the roles of Deepak Dobriyal and Prakash Raj, two brilliant actors who were pretty underused, and essay pretty humdrum characters. So much for talent and substance. Arbaaz Khan the director is definitely more substantial than Arbaaz Khan the actor, and he should be pretty much laughing his way to the banks the way the film is being received. Sajid-Wajid's music is pretty good, with Fevicol se, Dagabaaz re, and Pandeyji Seeti working well to uplift the already jolly mood.
At almost two hours, Dabangg 2 is exactly what one expected it to be- cheeky, dishum-daar and downright fun. Do crackle up your festivities with Robinhood Pandey whistling and jeering all the way.
2.5/5