Motorola's much talked Smartwatch Moto 360, shall finally make its entry in to Indian Market soon. The news flowed after Motorola officially announced its launch around early next month, also Indian e-commerce portal Flipkart has listed Moto 360 on its website. Though price, launch date is not revealed yet, but it is expected to read a price tag of around Rs. 15000.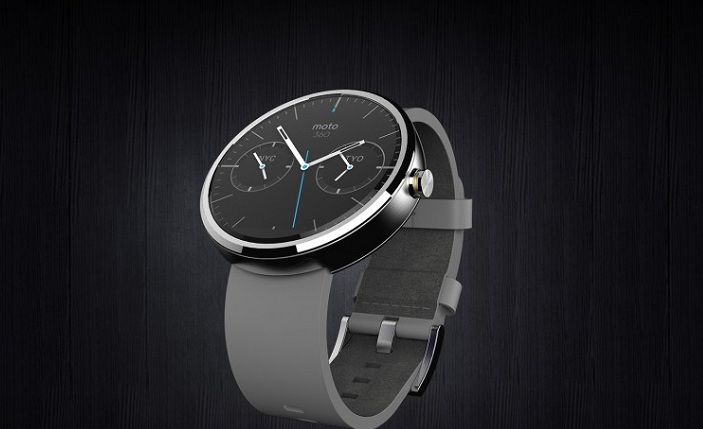 Motorola's Moto 360 has already won many hearts thanks to its luring design. It's the only watch available which features a classy round shaped dial unlike all others offering blocky old school square-shaped dial. The circular dial fits a 1.5 inch backlit LCD Gorilla Glass screen display, also the smartwatch is IP67 water-resistant certified which certainly adds value to the product.
Looking at the technical specifications, Moto 360 is equally health conscious fitting a pedometer and optical health rate monitor in it. The smartwatch has two microphones to receive voice commands along with Bluetooth 4.0 technology which enables pairing with an android smartphone. Moto 360 runs on a Ti OMAP processor coupled with 512 mb of RAM, and has 4 gb of inbuilt storage space. The smartwatch gets its juice from a 320 mAh battery.
Motorola has signed an exclusive tie-up with Flipkart to launch all of its devices in India. So far, overall response to the new range of Motorola devices seemed to be magnificent. Flipkart's huge country presence made their sale touch new heights, and same is expected with Moto 360 as well.
You can get latest update here. Meanwhile, have a look at Moto 360 :