Directed by: Craig Gillespie (Fright Night remake) Produced by: Disney Studios Music: A.R. Rahman
STORY:-
When successful sports agent J.B. Bernstein (played by Mad Men star Jon Hamm) is on the verge of losing his one and only big money client to the new age "sports corporations", he and his Indian American partner Aash Vasudevan (Aasif Mandvi) start feeling that it might be the end of the line for them after all. Inspiration strikes when both happen to surf the TV when Ash holds the channel to watch the ongoing cricket match, it suddenly dawns on J.B:
Cricket=Bowling=ball speed =use of arms; use of arms=ball speed=pitching=baseball..
If Cricket=Baseball, Bowling=Pitching, then Bowlers=Pitchers. So if they find good fast bowlers, invest in them, train them & manage to get them on anyone of the Major League Baseball Team, their business would be back.
And where better to find cricketing talent than in our very own country, INDIA.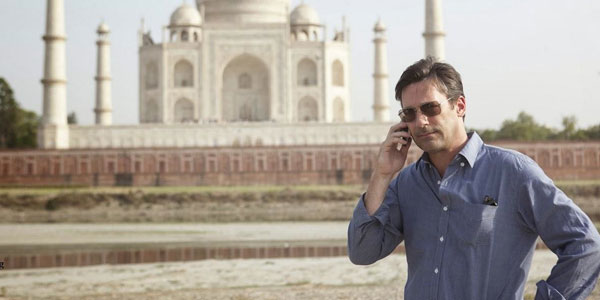 Bernstein manages to persuade a wealthy investor Mr. Chang to fund his idea of travelling to India in search of eligible players by contesting people all over the country. The last man standing would be rewarded a Million Dollars and a chance to tryout for the professional teams.
And thus the journey starts. From setting up sponsorships and promotional campaigns with a Mumbai based event management company headed by Mr. Vivek (Darshan Jariwala) and soon assisted 'freely' by the excited and ever-eager Amit (played by the terrific Pitobash) and sleepy old-school baseball scout Ray Pointevint, the team heads from Nasik, Lucknow, Agra, Chandigarh etc.
After facing a tough time scouting amongst people who hadn't seen a baseball, let alone play it, eventually the results bore fruit for teenagers  Rinku Singh (Suraj "Pi" Sharma) and Dinesh Patel (Madhur "Slumdog" Mittal).
The events that follow are for you to watch. Can't give everything away!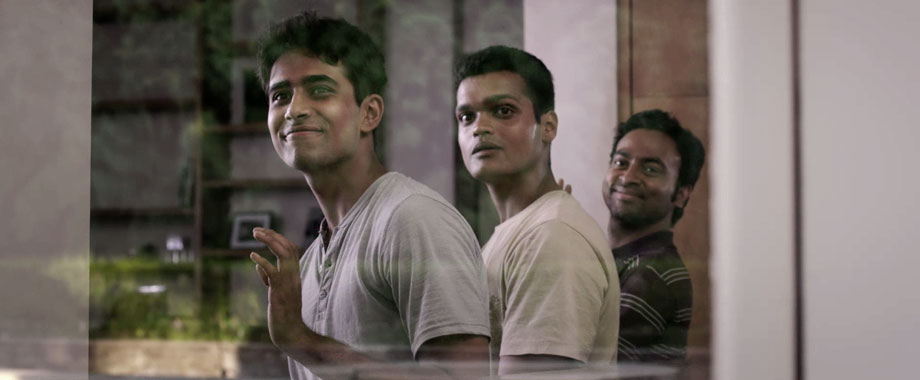 ACTING:-
When it's an unbelievably great yet true story, all you pretty much have to do is to get everybody to do their bit. I feel that's what is great about this film. John Hamm, Lake Bell and Aasif Mandvi play out themselves well, while it was good to see young Sharma and Mittal, now both 2 films old in Hollywood, make hay while the sun shines. Clinical performances worth mentioning are those of Pitobash and Arkin. And it was great to watch Bill Paxton make a return to the big screen.
Direction & Other Technical Aspects:- 
Director Gillespie uses a crisp pace to this story of 2 teenagers from rural India, getting selected as baseball players & travelling to L.A to compete professionally. Many critics have shunned the predictability of the premise and of how the story unfolds.
I'm sorry but I beg to differ. The scenes where both Rinku and Dinesh are bidding farewell to their families while showing their mentor their roots and the one where mother looks on in despair before her son starts a new life are touching but not melodramatically mushy. Another pleasing aspect was that the locations which were shown have been very well thought out and would bring back some old memories for people from similar environment . Very proud to hear Suraj and Madhur speak Hindi without any accent or deliberation which wasn't the case in both their respective 1st films. A.R.Rahman is responsive in his musical approach with a lot of folk fusion elements being stressed upon.
RATING:- 3.5/5
It's a film that deserved a better treatment from the "more established critics". I agree it's not Oscar-winning type and neither it was marketed to be a blockbuster. Sometimes all one needs is a film whose story that needs to be told and that has it's right heart in the right place. It's probably the greatest modern-day sports success stories from India the World doesn't even know about. Do go for it.