Mastram's creative literary juices have resulted in many a wet dreams, and this 100-odd-minute film is about the man who made every man's fantasy come alive – on paper at least. It's not a biopic, as director Akhilesh Jaiswal (co-writer, Gangs Of Wasseypur) made pretty clear earlier on, but just a fictional representation of what or who Mastram could be. And while a possibility could be acknowledged that there could have been several writers using the same pseudonym to publish their works, the film chooses to narrate the story a luckless failed writer who becomes the master of kitsch.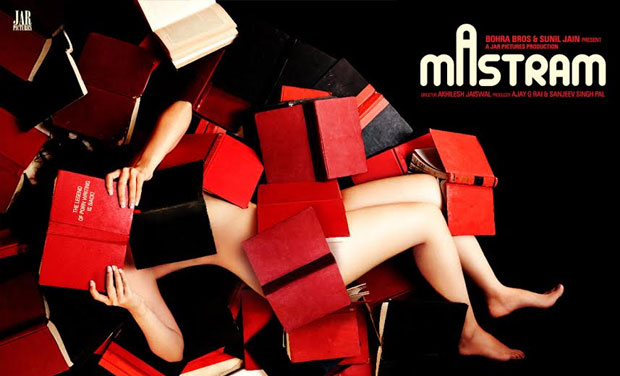 The film begins in the dark of night in a boys' hostel room, where a guy is reading aloud from a Hindi porn mag while his friends jerk off in their beds. Soon we learn that the hostel's based in Manali, in the pre-internet era of the 1980s. The magazine, penned by the one and only Mastram.
Rajaram (Rahul Bagga) has an ordinary clerical bank job which he leaves in order to be a writer. He gets married not for love but for gluttony, since the girl prepared delicious mutton. Humiliated with several literary rejections from reluctant publishers, he ends up writing an erotic novel that has plenty of 'masala', and bingo! It's raining gold for this man, but no fame – for he's too scared to come out in the open, what with India's strict moral policies. So the pseudonym 'Mastram' gets to hog the limelight on this unusual genre of fiction writing. Mastram's 'masala' sex-stories never originated out of his own sexual frustrations, but derived their ideas and premises from his surroundings. While the magazines would be sold secretly at local shops, talking about them would automatically make you a pervert. In a scene is shown a man who straighaway shows his disgust to such books in front of his wife, but sneaks a copy and accepts that he enjoys reading it.
Rahul Bagga has portrayed an excellent Rajaram/Mastram, with the right subtlety and vulnerability required of the character. He doesn't understand the dual-standards which the society swears by, and makes it a point to comment on the same whenever he gets a chance. His shy nature is wonderfully captured in his first night of marriage, where he's too afraid to have sex. Tara Alisha has too has delivered a wonderful performance. The main protagonists of this film is the story, and the art with which it has been narrated. Channeling this 'profane' concept and making it live onscreen required some nerve, which Akhilesh definitely had. The screenplay and the editing are top-notch, and they makes sure that the pace of the film never dulls down a bit.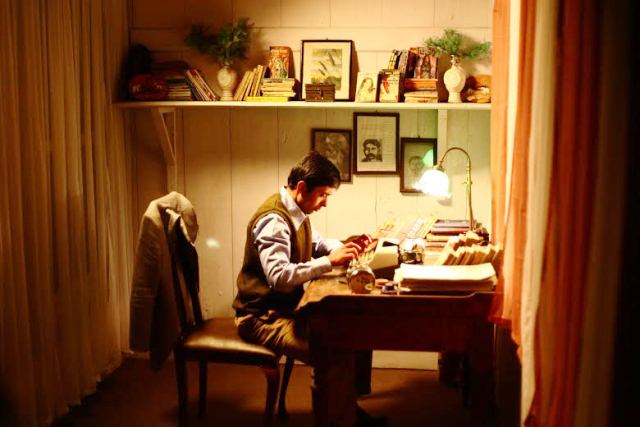 This film does a good job in bringing out the sexually-intimidated, hypocritical Indian mentality. The fantasies and doubts Rajaram is shared by almost every man, so there was a definite connect of a voyeuristic kind. While the first half of the film digs into the making of Mastram, the second half explores why Mastram is such a huge sell. And the answer's pretty obvious, for it's only through his realms of fantasy that people get to channel their own sexual desires. Without anyone judging.
While this film does indeed laugh at the society's hypocrisy, you shouldn't.
Overall Rating : 3/5