Chuhon ko pakadna ho toh chuha banna padta hai, kutton ko pakadna ho toh kutta, sher ka shikaar karna ho toh sher.
Gone are the days when women were just confined to the four walls of their abode. Gone are the days when girls were meek and gave in to every advances of the dominating males. Gone are the days when you could simply picture a lady as a sari-clad woman who looked after her kids and considered kitchen as her best-friend.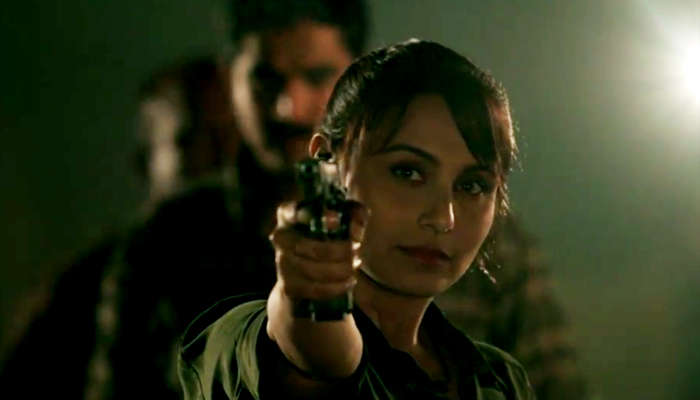 The picture has changed. Where we will find a designer saree-clad lady will come from work in her Porsche and bake a cake for her kids and hubby before joining her gal-pals for a crazy martini-session. Or a lady who besides protecting her family from evil will also keep bad wolves out of the society by hook or crook. Joining the bandwagon of the good, selfless cop thrillers like Dabangg and Singham is Mardaani, the fairer sex kicking ass as a cop this time. Yes, you heard it right! A lady police officer working with the Crime Branch of Mumbai who also looks after her husband Dr. Bikram Roy (Jisshu Sengupta) and her niece Meera and doesn't shy away from gunning down the gundas. A film full of zest and spunk, it revolves around the typical chor-police fights between a brave police officer and a mafia kingpin (Tahir Bhasin) who is into trafficking girls. Little does he know that he has locked horns with a quintessential Jhasi ki Rani, Shivani Roy ( Rani Mukerji) by kidnapping Pyari (portrayed by Priyanka Sharma), a teenage girl who is like a daughter to her. She challenges the baddie that she'll catch him in 30 days and then starts the sequences of adventure and bloodshed. With lots of gunshots and bhaaga daudi, the film moves ahead leading to an ending full of Tashan.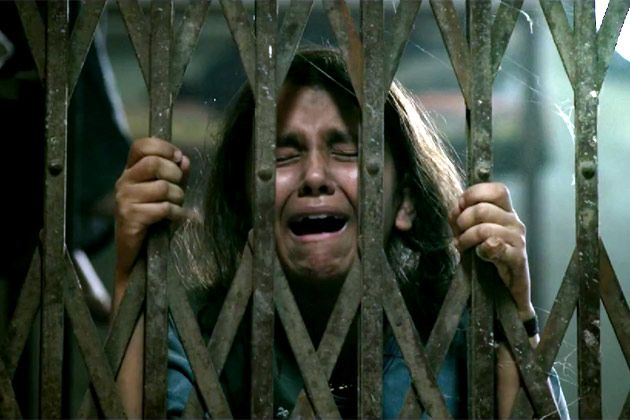 The film is high on action and power-packed dialogues which make the audience say- Je baat! Not to forget the fiery anger in the cop's eyes while she eliminates the baddies one by one. Rani has delivered a superb performance, and though she never fails to comprise fiery anger and power in her performance (remember her as a feisty reporter giving choicest of expletives in No one killed Jessica?), this one's unique. Her effort is clearly visible in getting well into Shivani Roy's shoes. In a nut-shell, she is a total Mardaani! The mafia role portrayed by Tahir is good and the rest of the cast fill the space to perfection. Although, the film is a typical mainstream Bollywood flick, and has some repeated unnecessary events which totally bore us. The cinematography was good while the music was mediocre. Dialogues are power-packed and when they are delivered by the husky-voiced actress, to maza a jata! A nice one time watch if you love action. People who are not into such genres won't miss anything if they skip the movie.
Overall Rating : 3/5