A biopic can do wonders if done right, and following Nelson Mandela's tragic death last year, director Justin Chadwick had an additional string of caution to pull so as not to wake up any controversial demons. And he did tug it. Made with utmost reverence and sensibility, 'Mandela: Long Walk To Freedom' is a visualized version of Mandela's memoirs by the same name. The film could have had more focus and a faster pace, but the drama that unfolds and the performance delivered by the handsome cast makes up for that fumble.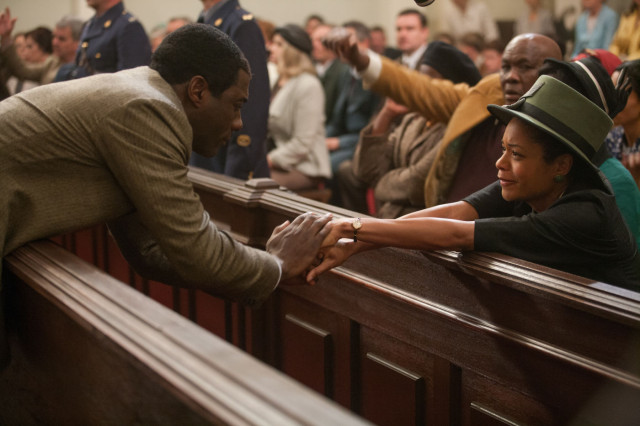 Idris Elba pulls off an exceptional Mandela. Powerful throughout the range, his Mandela matures from his young tribal roots to the ranks of a lawyer to an underground freedom fighter, who later serves his 27 years of imprisonment, and finds himself presiding South Africa in 1994. The movie doesn't fail to highlight the personal cost Madiba had to incur to achieve freedom, and in this it celebrates the life of the leader and South Africa's first black chief executive. Naomie Harris breathes on-screen the beautiful and the passionately outspoken Winnie Madikizela, and the director portrays and justifies her furious side well. It's through her that the film explores the violence in the anti-apartheid struggle while Nelson is still in jail.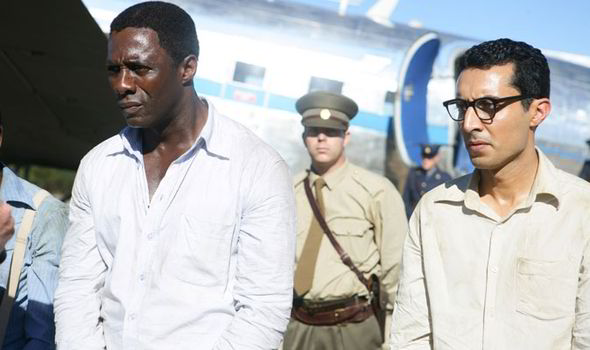 Chadwick captured the political action and the major chunk of SA history well, but maybe he compromised a more significant side of the movie to accommodate most major events of the time. The milestones that you need to know of this period are all listed. While it does indulge in the emotional economy of the political leader, it comes across more as a history lesson. The cinematography and the background score ensure that it's one tastefully packed history lesson though. A little deeper dive in the emotional waters would've pushed it to another league whatsoever.
Overall Rating: 3.5/5