In a video posted on popular website YouTube, LG's recently announced smartphone G Flex healed itself after being scratched with a knife. The video uploaded by Marques Brownlee shows him scratching the rear panel of the G Flex with a knife and who then brushed the scar inflicted upon the phone. Amazingly the scar disappeared not completely unnoticeable but still satisfying. Brownlee also mentions in the video that the smartphones recovers much faster in warmer conditions.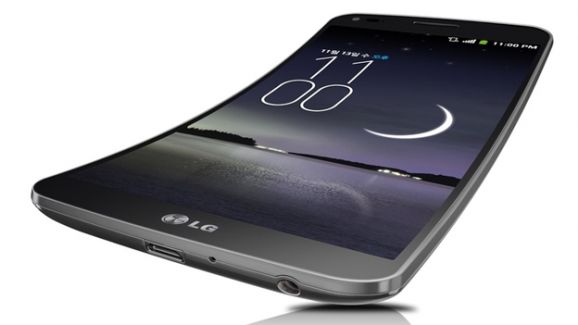 In another promotional video by LG exclusively dedicated to emphasize on this self-healing ability, a robotic arm fitted with a bronze brush (weighing 500 gms)brushing over scratches on a conventional back cover of a smartphone and that of the back cover.  In room conditions at a temperature of 27.4oC the back cover of LG G Flex heals itself while the scar on the conventional back cover remained scratched of course.
The LG G Flex has 6-inch curved P-OLED display with a resolution of 1280×720 pixels and 245ppi pixel density. The smartphone is powered by a 2.26GHz Quad-Core Krait 400 processor with Adreno 330 GPU. It packs 2GB RAM and offers 32GB of internal storage space. It runs on Android v4.2.2 (Jelly Bean) OS. It has a 13MP primary camera on the rear side that can operate in HDR mode with other features like face detection and simultaneous video and image recording. The camera on the front face is a 2.1MP shooter. This device with a curve thrives on all the juice from 3,500mAh Li-Po battery. Connectivity options include 3G, 4G, Wi-Fi, Bluetooth v4.0, NFC, microUSB v3.0 among others.
LG G Flex has been launched in South Korea however a global roll out is in pipeline according to various reports. Recently Apple it was reported that even Apple now showed signs of inclination towards curved screens to be sported by future iPhones. The screens will be bigger than those held by other iPhones and that the touchscreens will have the ability to detect different pressure-levels.
Watch LG G Flex 'healing' itself-