What Ahishor Solomon's John Day seeks is an answer to what a person has earned post revenge, if in the process he's compromised his own soul? And this question stays safely unanswered even after the film reaches it conclusion. The raw material for the script was reportedly derived from a Spanish film La Caja 507, and throughout its duration fiddles with the complexity of emotions of a person who's lost his all.

John Day (Naseeruddin Shah) is an honest and god-fearing bank manager, whose daughter is found dead in Casablanca Estate where she went on a privy picnic with her boyfriend. Two years later, John's wife Maria (Shernaz Patel) is taken hostage, and the bank he works in is robbed. He comes across some documents which hint at foul play, and off goes our protagonist dwelling deeper in his quest for truth regarding his daughter's death. In a parallel story, Gowtam Randeep Hooda) plays a twisted cop who's haunted by an abused past. The bank robbery jitters him, as some of his important files were locked up in there. The two parallels converge to connect the remaining dots of the story.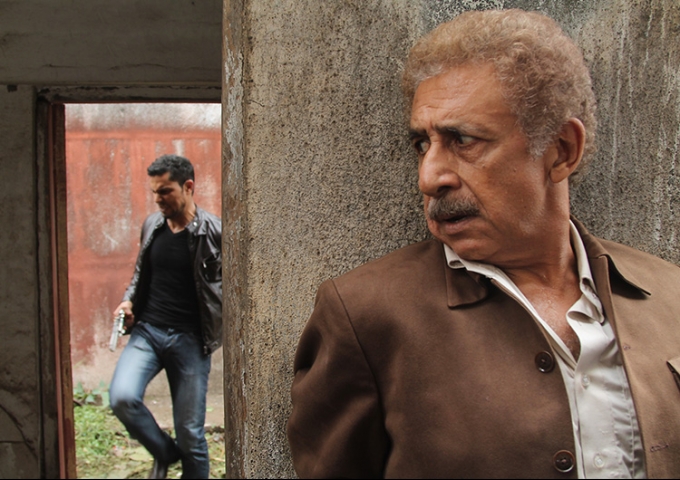 The first half holds a lot of promise, as the suspense is beautifully developed in each and every frame featuring the agonized John and the Volatile Gowtam. It's the second half that falters big time. Naseer never paddles much in the mud to hunt down the bad guys. His investigation is simple, and unexciting. Also, the violence is way too accentuated. While we can digest the baddie nailing Shernaz Patel on the skull, Randeep biting off someone's tongue and Naseer taking a bite of some Sanjay Leela Bhansali-lookalike's Adam's apple is queasy. The climax is one of the worst bullet-fest ever witnessed in Bollywood. It's a shame that Naseer and Hooda don't come face to face till the remaining few minutes, for watching them outwitting each other would've been a total win.
Performance wise, Naseer has done a decent job as John. The way he falters with words when he comforts his comatose wife at the hospital derives empathy from one and all. Randeep has done a good job, though this role shall be just another regular for the actor. Hopefully we'll see him splashing some versatile waters soon. Shernaz Patel as John's wife has a short role, but she makes hay in whatever little time the sun shines on her. Sharat Saxena deserved a better personality in his role. Elena Kazan irritates. Direction an cinematography's good, though the background score at times was a total put-off.
John Day does not qualify as a thriller, but it is a decent one-time entertainer nevertheless.
Overall Rating: 3/5