Indian Space Research Organisation (Isro) has scheduled its first experimental suborbital flight of India's latest generation launch vehicle GSLV-Mk III (carrying the Crew Module Atmospheric Re-entry Experiment – aka CARE) for December 18. ISRO on Friday announced the date of launch, adding that the flight shall be carrying active solid boosters, liquid core stage and a passive cryo stage. The flight shall take off from ISRO's space station Sriharikotta, near Chennai.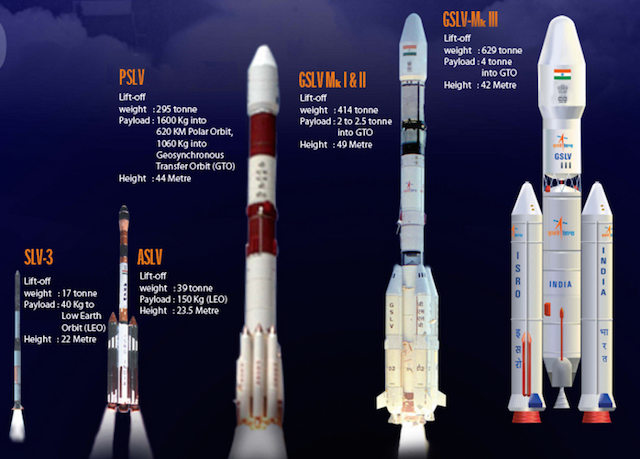 M Y S Prasad, director, Satish Dhawan Space Centre SHAR – Sriharikota, had earlier stated that the mission costing Rs 155 crore is to test the atmospheric stability of the rocket. The secondary component of the mission is to test the crew model. He had further added that the rocket is not equipped with the necessary cryogenic engine needed to put four tonnes satellites into orbit, but that it is currently in development and may take a couple years to get ready.
As the other stages of the other engines were ready, ISRO planned to conduct this mission to analyse the rocket performance and stability while going up. On the crew capsule that's capable of carrying three crew members, the safety parameters of the capsule as it reenters the atmosphere shall be tested. Even though it's named crew capsule, it shall carry no human. The rocket shall go up to 120kms reaching a velocity of 5.3 km per second, after which the crew capsule will be detached and it will fall in the Bay of Bengal, 20 minutes following the blast. The capsule shall splash 600kms away from Port Blair and 1600 kms away from the space station, and shall later be recovered by the Indian coast Guard ship.
This mission is aimed and designed to make ISRO entirely self-reliant in launching heavier comm-sats of INSAT-4 class, which weigh nearly 5000 kgs, whereas the existing GSLV-Mark I and II can launch satellites of INSAT-II class weighing 2000 – 2500 kg into Geosynchronous Transfer Orbit (GTO). Once this rocket gets ready, India no longer needs to depend on the European space consortium, Arianespace, to carry its four-tonne INSAT communication satellites.