Intex Cloud N is now available in India. Intex joined hands with eBay.in to float its new device in Indian markets. The smartphone has a price label attached that reads Rs.4199. The Dual SIM Cloud N will be exclusively available on eBay for a limited period only.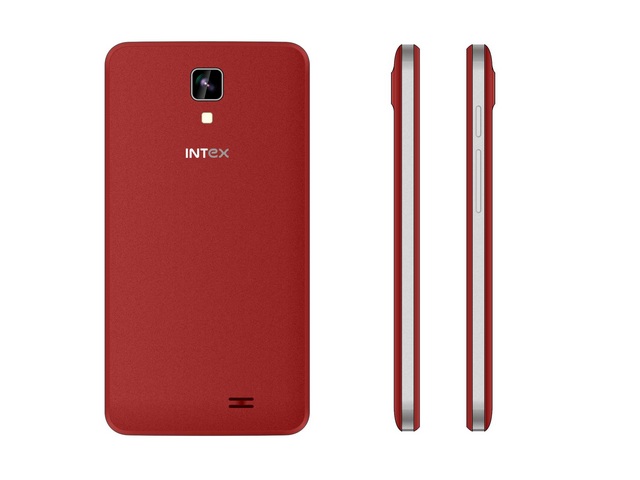 According to Sanjay Kumar Kalirona, Mobile Business Head at Intex Technologies-
" The Cloud N 1GB is handcrafted for the Gen-Y crowd. Available at an impeccable price, the all new Cloud N 1GB runs on Android 4.4.2 KitKat and is the most reasonably priced smartphone in 4 inch screen. We are delighted to partner with e-bay and hope to further our association with more such innovative and best priced devices in the coming future".
The smartphone is powered by a 1.2GHz Quad Core processor coupled with 1GB RAM. It has the ability to squeeze in as much as 8GB while memory can be expanded externally up to 64GB. It runs on Android KitKat 4.4.2 OS. Cloud N sports a 4-inch display and is equipped with twin cameras. The primary camera is 8MP while the secondary camera is a 2MP snapper. The handset depends on a 1400mAh for sustenance. List of connectivity options includes 3G, Wi-Fi, Bluetooth, GPS, HDMI among others.
Speaking on the occasion of the launch Pankaj Ukey, Director, Categories at eBay India said-
"Increasingly we are witnessing that our customers are seeking value for money products and mobile phones are the most sought after products on ebay.in. Availability of Intex Cloud N smartphone exclusively on our platform is our attempt to keep adding wide variety of gadgets on the marketplace."
He also said that the company was confident that Intex Cloud N would soon become a preferred choice among consumers.
Intex Cloud N Specifications-
4-inch display
2GHz Quad Core processor
1GB RAM
Internal storage capacity: 8GB
Memory expandable up to 64GB
Android 4.4.2 KitKat OS
Primary Camera: 8MP, Secondary Camera: 2MP
1400mAh battery
3G, Wi-Fi, Bluetooth, GPS, HDMI
Source- news-pr.in