Bangalore-based Furlenco is India's first home furniture rental company the offers premium furniture with matching furnishings and decor to its customers for a monthly subscription fee. We have here with us the founder of Furlenco Mr. Ajith Mohan Karimpana to shed some more light on his startup.
The first employees of a startup are key in the success story of a company, so how did you select the initial employees? What skills or characteristics do you look in team members?
People who were driven with passion and not only money, and shared a common dream like ours was the primary characteristics that we looked in people whom we hired initially.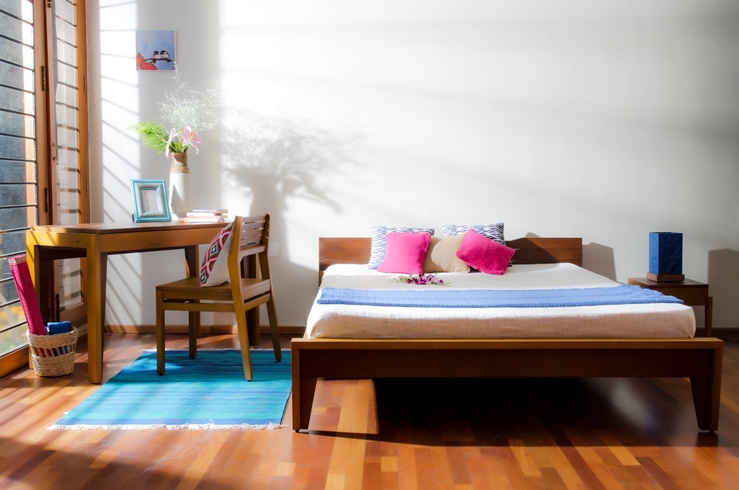 If I may use an analogy, Furlenco is to Fab Furnish/Urban Ladder what Uber is to car companies? So do you think you at some point in time may become a competitor to permanent furniture companies?
Spotify for music and Netflix for movies can be better examples to compare us with. With the advent of Spotify and Netflix in market does not mean that there is no market for DVD's or Blue Ray Discs, same way pure furniture sale companies like Urban Ladder and Fab Furnish or even Pepperfry will always have its own market.
In today's times, technology plays a big role in deciding the viability of a company in the long run. For e.g. Flipkart which started an online bookstore now invests a huge amount of resources in its R & D revolving around data science and machine learning. Do you feel in a few years down the line even Furlenco would have to spawn a dedicated R/D team? If yes, how do you think technology of the future will impact Furlenco?
Yes we will definitely have our own dedicated R/D team in the coming years. The process of deciding furniture and setting up one's home will always remain and we would like to simplify the entire process with our custom designed furniture experiences with latest and advanced technology.
Furniture renting is slowly gaining traction in cities like Bangalore and Hyderabad, where the concentration of young working class is more. But do you think it will ever gain enough momentum in tier-2 and tier-3 cities? How do you see yourself expanding after you have successfully launched in all the metros of India?
In Tier 1 cities mostly the drive for renting furniture is slowly gaining traction because of the uncertainty factor of living in that city for long time. However, the motivation to have a better looking home with beautiful furniture at affordable prices will be a big motivation for people living in Tier 2 and Tier 3 cities and therefore we do see ourselves expanding to the Tier 2 and Tier 3 cities in future.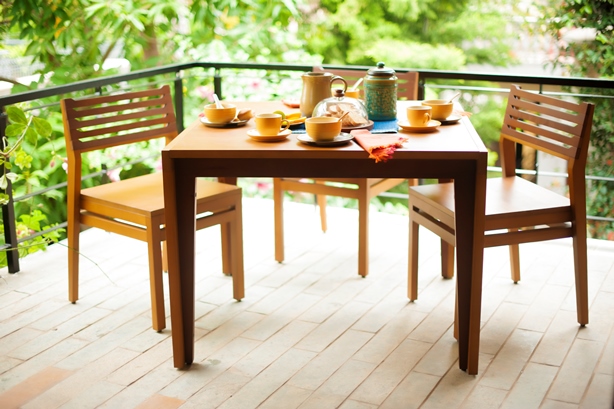 Every piece of furniture has a certain life and no matter how well you maintain it sometimes you might have to take some stock out of rotation to ensure quality. If that situation arises in a few years, would you be open to clearance sales?
We are open to the idea of a clearance sale however, that will happen only after the initial 10 years of the furniture life. To start with we only use solid wood in our furniture and furniture made out of solid wood are known to last more than 10 years. Also we design all our furniture in-house and get them made through our vendors.

Being in the furniture rental business, we do understand the furniture has to be constantly dismantled and assembled before and after sending it to a customer. Keeping this in mind, our designers do a lot of research while designing every piece of our furniture so that the entire process of dismantling and assembling can be easily done without causing much wear and tear to the furniture.
Every small startup at some point in time requires an office with furniture and with the recent boom in start-up culture more and more start-ups are being formed so do you think at this point of time venturing into renting office furniture would be viable?
Right now we are catering to the needs of individual homes which is approximately more than a billion dollar business. We can furnish office spaces however, it is not a large enough problem as compared to the target audience we have in hand.
If an investor were to invest 100 Million USD in Furlenco, how would you use the funds to make your business better?
 Whatever money we get as investment our prime focus would be on Design, as that is what sets us apart from our competitors. Therefore we would definitely invest more in building better looking furniture apart from investing in users and try to create more demand for our products. Apart from investing in better services, we would also like to offer solutions to our TG at every stage of their life.