Stirring the very core of the corrupted society, that what this book does. The first book of the trilogy brings out society's dirtiest of secrets and lays them bare for all to see.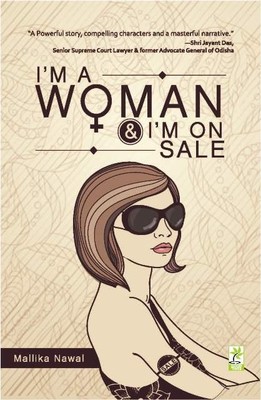 Maya has been illegally terminated from a company bossed by a power-hungry man named Jograj. She seeks her lawyer Harsh, who initially counted it as one open and shut story, but later suspected its gravity when Jograj attempted to make him withdraw the case. The real crust of the story is scraped by Maya's psychiatrist Deepali, who ventures deep into the former's past to bring forth circumstances that'll surely suffocate your soul.
The characters have been wonderfully charted out. Introduction and detailing of Deepali bettered the appeal for this book, along with the mysteriousness of Maya's character. Characters of Harsh and Jograj lose their footage soon, it's the ladies who stand the stronger ground here. The dialogues are heavy, unnerve you every now and then. Also, this novella cashes in on the perspectives of several characters on a single incident – something that's ALWAYS interesting to read irrespective of the genre. While the first half of the book is edgy to the extreme, the second part slows down a bit. Maybe the debutant author shall pick up steam hereon in her second book in this series.
If only she could recreate the edginess in her future ventures, I'm pretty sure this trilogy shall be featured in the bestselling section for some time to come.
Overall Rating: 3.5/5
You may buy this book from Flipkart here: