Google today launched the new version of its Internet streaming device Chromecast 2 and has also introduced Chromecast Audio in India – each for a price of Rs 3,399/-. Chromecasts Partnership Head APAC Mickey Kim stated that the new Chromecast has a sleek content and packs in a fresh content, and with the new, updated app streaming internet would be faster and easier. Using Chromecast, users may add SmartTV functionality to their television (with USB support) and start streaming online content from video services like Google's YouTube and Netflix. Google has partnered with Hooq, Saavn, YuppTV, Ditto and Hungama for video content in India.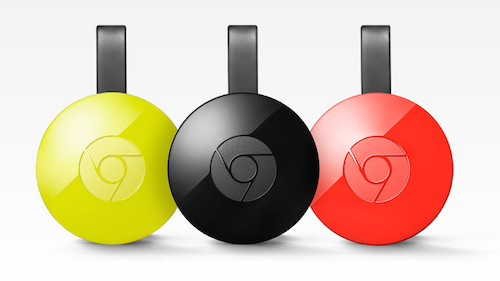 Design-wise the Chromecast 2 is very different from its elder brother. The new device has an HDMI cable looped inside the logo-shaped unit. Also the connectivity has improved a lot with three antennas and dual-band 5GHz Wi-fi, and video/audi shall stream much faster once the Cast button is pressed.
Presently, Chromecast is available in 31 countries and near-about 20 million users use it worldwide. However, the company has not revealed any country-specific user base data. The earlier Chromecast was launched in India earlier last year.
The new Chromecast device could be availed from online e-tailers like Flipkart, Snapdeal, Paytm and also from brick and mortar retailers like Croma and Reliance.
Similar companies offering internet-streaming devices in India are Teewe and Amkette. Such devices are sure to pick up sales as on-demand video services like Netflix have recently entered India and are sure to hit popularity charts soon enough.
The Chromecast 2 device shall come packed with 6-months free subscription of Hooq and Saavn. Also, customers may enjoy playing games like Angry Birds on their  television sets by using their smartphones as a controller.
The Chromecast Audio lets uses stream music directly from their smartphones or laptops onto regular speakers, and works well with both Android and iOS handsets. The device supports high-quality audio. The Chromecast Audio has got a feature called guest access, which lets other users stream music even if they're not connected to the user's Wi-Fi.