Dropbox shared a futuristic vision with the Project Infinite initiative at the Open conference in London, creating a new user interface that lets users view all their files they've stored in the cloud directly on their local Windows or OS machine, without having to save a local copy of the documents. The issue they're trying to fight – limited storage space. With Project Infinite, users shall be able to access a huge amount of data directly from the cloud without having the need to store it on the local system, thus opening up a possibility of infinite storage space. This feature should be immediately of use to people stuck with limited storage space devices – say a desktop or a portable laptop.
Basically, this feature is just an add-on to how files are viewed by users in the Dropbox app for desktop, users shall be able to view their cloud files – whether synced or not – in the similar way that they view files on Windows File Explorer or OS X Finder interface. Like earlier, the files you've synced with Dropbox shall show a green tick mark while the files that are not synced locally shall display a cloud icon, and users can open these files too just as they open their regular desktop files, but only now Dropbox will have to download the file before its opening, thus slowing the activity for larger files. also, any edits that the user makes to any of his/her files shall be synced with the cloud.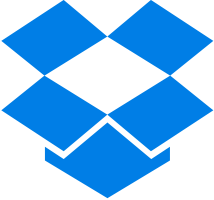 The company blog post suggested that the user shall be able to view the key file information – like size, date of creation, date modified etc. on your desktop file system itself, without any requirement for downloading.
Project Infinite also lets users organize the files and folders on their system with a simple drag-and-drop functionality from the desktop. The feature can even benefit IT teams and companies, as Project Infinite offers support to cross-platform access and backwards-compatibility on any machine that runs Windows 7 or a higher version, or if it's Apple then Mac OS X 10.9 and higher.
The company is currently testing out this feature with select businesses, and it has revealed no date of when it is planning to release the same for general users.
The company announced last month that their registered user base has crossed the 500 million milestone.
via: Dropbox