Google recently launched new doctor-vetted health cards on the Indian search-pages and knowledge graph, where anyone in India looking up for any particular health information could have it conveniently and quickly. The health cards cover more than 400 health conditions and detail basic information such as general symptoms, whether a particular disease is contagious, the age limit mostly affected by the disease, and even has medical illustrations for people with limited reading skills. The search giant has made the cards available in both English and Hindi languages at present, in an attempt to tap a promising market.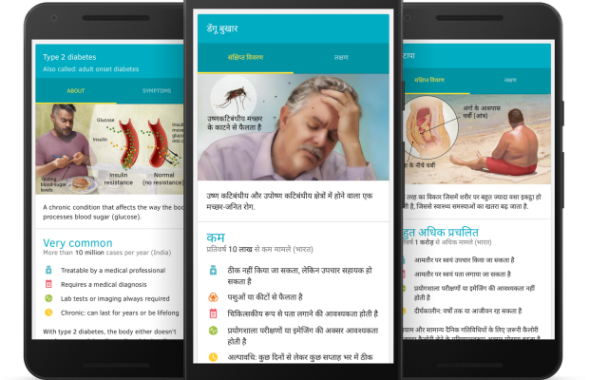 Approximately one in twenty Google searches all over the world is regarding health-related information, stated the company. Prem Ramaswami, senior product manager at Google stated that with so many health-related questions being looked up on a constant basis, launching health cards made sense for the company. The simple outline of the cards makes it easy for the user to search and access information about a particular health condition and have a more informed conversation with their respective doctors. The company also stated that the health card's content should be treated as information only and not a conclusive medical advice.
Google faced a lot many difficulties while setting up the health cards. Most of its users preferred to consult friends or relatives for information rather than search for it online, and for the company to acquire and publish high-quality content, the multiple official languages of India posed a roadblock.
Google collaborated with India's Apollo Hospitals and Columbia Asia Hospitals to launch the health cards in India.
As per World Bank, India has roughly one doctor for 1,400 people, which is a significantly low count compared to most developed countries.