Father-son duo Rakesh Roshan and Hrithik Roshan today unveiled the first look of the animated series 'Kid Krrish', which is all set for a 2nd October premiere on Cartoon Network. While speaking at the event, Hrithik stated that the animated version is far better than the original Krrish, and shall find an instant connect with the children. Rakesh Roshan added that though Krrish was developed as a family film, 'Kid Krrish' targets just the youngsters, so if the film does well on Cartoon Network, they shall keep the series running as long as they can.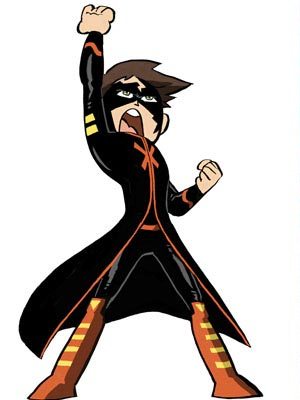 Rakesh pointed out that this is the first time that an animated character has been created off a Bollywood character. He finds himself proud on this occasion. ""Usually it's the other way round that feature films are made out of animated films. But this is the first time that an animated film is being made from a feature film and that's a very proud moment for FilmKRAFT and the Krrish franchise," he said.
The cartoon version will witness Kid Krrish fighting a wicked scientist who's eyeing a precious artifact on his island. The animated film shall premiere on Cartoon Network on 2nd October 2013.