Paresh Mokashi renders to Elizabeth Ekadashi the kind of treatment Amole Gupte has bestowed upon his child-protagonist films (Stanley ka Dabba, Hawaa Hawaii). The story-line is pretty simple but the content super-rich, touching upon the innocence, sensibilities, emotional complexities and "smartness" of children, the very elements in which it goes full power to win the hearts of its many viewers.
A family has lost its head to death, and all the hardships shift upon the widow who is now responsible for her two kids and an aging mother-in-law. The mother takes in to sewing clothes to make ends meet, but their financial flow stops when the sewing-machine is seized over non-payment of a loan. Her son Dnyanesh (aka Dnyana) suggests starting up a bangles shop near Pandharpur's most renowned Vitthal temple, but the mother discards the idea and instead decides to sell off his bicycle to repay the loan. The bicycle is his deceased father's gift to him, so Dnyanesh proceeds to start the shop with his sister, grandmother and his disparate group of friends, without his mother's knowledge.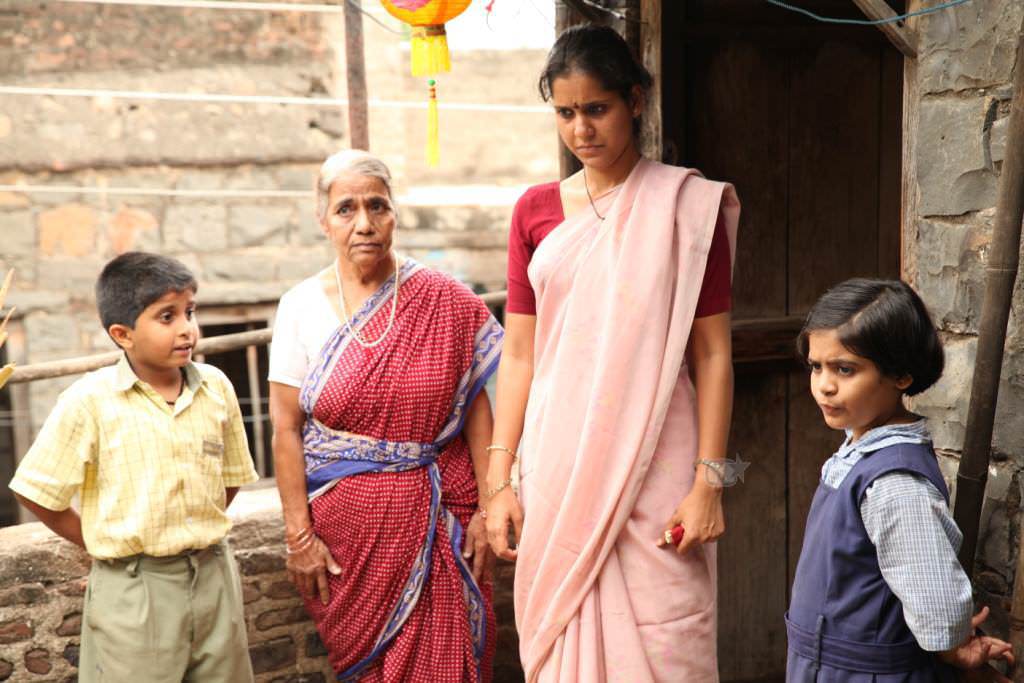 The direction is one of the strong-hold of the film, while the same can not be said about the cinematography. The visuals are just over decent. The climax seems a little rushed.
As far as the acting department is concerned, it's all 'child's play'. The kids exhibit such maturity in their performance that it's really hard not to lose yourself in their struggle. Shrirang Mahajan finds maximum footage in the film and has delivered a splendid performance. His father was a science aficionado, and science has pretty much rubbed on this young man as well, as he finds his Gods in Newton and Einstein. His little sister Zendu is cuteness personified, and his foul-mouthing friend Ganya derives the maximum laughs (and is also my favorite character in the movie!)
Elizabeth Ekadashi is one of the most beautiful children's film to have come out of the Marathi film factory, and tugs your emotions rather hard – both in delight and despair. I'd definitely recommend this film a see.
Overall Rating : 3.5/5