Pune's first ever Comic Con Express had hundreds of people flocking the event at Deccan College Convention Hall, going gaga over the artists, clicking pictures with the cosplayers, and of course, stacking up their favourite comics and related merchandise. It was also the launchpad for the biggest ever Cosplay contest in the city, which had many participants as well. We got a chance to click our pictures with a Joker, an Iron Man, Borat (funny!), Kylo Ren, among a lot others.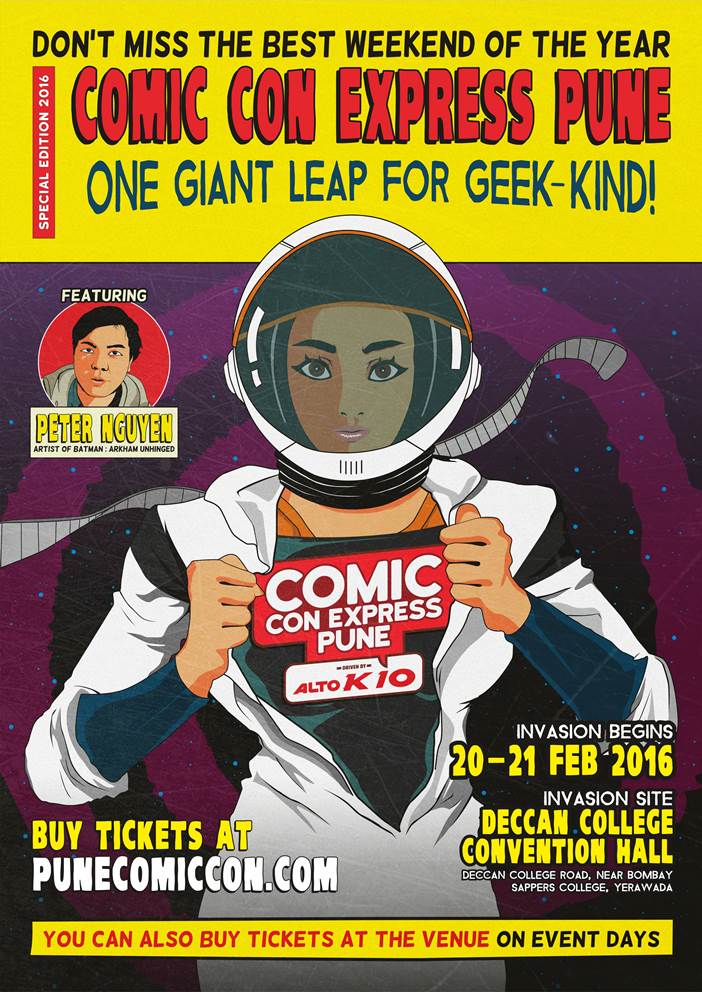 It was also the first time when international guests were invited to an express version of the event, and we also got a chance to interview both of them (the interview would be published later). The guests were Peter Nguyen (Artist of Batman Arkham Unhinged) and Ivan Brandon (Writer of Deadpool Team-Up and Wolverine: Rot). Their sessions were very informative and entertaining.
Apart from these, there were other highly appreciated sessions, the most memorable ones being the one with Charuhas Pandit (Chintoo comics) and Bharath Murthy (The Vanished Path). There was a fan session with cast of upcoming film Tere Bin Laden: Dead or Alive.
Among the Indian artists, Abhijeet Kini, Vivek Goel, Shamik Dasgupta and Saumin Patel witnessed high footfalls at their respective booths.
We expect from the fan reaction that the Pune event will now become a regular thing as in Mumbai, Delhi and Bangalore. Seriously, we folks can have such 'best' weekends of the year more often.