Vineet's debut mystery novel is a refreshing read with a flashback narrative that keeps a constant check on its horsepower. Never a dull moment in this 120-page book
Dave, a website-designer, stumbles across a two-year-old kid at a supermarket under unusual circumstances, waits for a long time for her parents to come and claim her, but following an unpleasant death at the store, he decides to take the kid home to his wife, Bethany. Pretty soon things start unfolding crazily and they learn the true identity of the baby and what had happened to it, and they fear for their own lives now that they are part of this mess.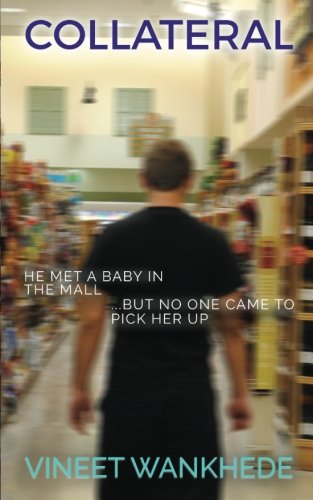 The story is good, but there are certain plot lines that are difficult to digest. For one, telling an 8-year-old that she's been adopted and ensuring that she understands the gravity of the situation. Upon learning the news all the kid has to say is 'Yeah, it happens in movies all the time,' which is an understandable response for the eight-year brain.
But these are just minor nitpicking from my side. The book feels as if it's been written with a movie in mind. If it does get a Bollywood movie adaptation, I'm pretty sure it would be far better than those run-of-the-mill mystery films we're being fed most of the times. That's saying a lot about a 23-year-old author. Can't wait for his future books.
Overall rating: 4/5