Researchers at Nankai University, based in the north-eastern Chinese port city of Tianjin, have come up with the world's first 'mind-controlled car' that employs nothing but brain power to drive. The team has invested two years to make brain-powered vehicle a reality. A driver by wearing a brain signal-reading equipment can manoeuvre this car, making it go forward and backward, making the car come to a stop, and locking/unlocking the vehicle without making use of their hands or feet. Researcher Zhang Zhao stated that the equipment has 16 sensors to capture electroencephalogram (EEG) signals from the driver's brain, and the relevant signals are then selected and wirelessly transmitted to a computer, to be translated by a special computer program built by the researchers, which lets the driver control the vehicle effectively. Zhang believes that processing the whole EEG signals on the computer is key to the working of this car, for the program processes the signals to categorize and recognize people's intention, and then translates it into a control command to the car.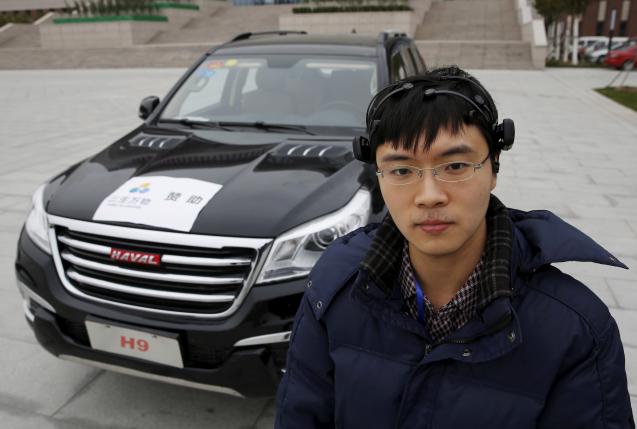 Duan Feng, Associate Professor in the university's College of Computer and Control Engineering department, lead this project. He stressed that this technology is aimed towards the better serving of human beings, and how it might be soon possible to marry the concepts of brain-controlled technology and driverless cars, like the Google Self Driving Car (SDC). Once the drivers' intentions are identified, this brain-controlling technology combined with further development of the driverless cars platform could be used to realize better service for the drivers.
Concerns for road accidents occurring from driver distractions while their brain still controlled the car were unjustified, since driver concentration was required only when changing the vehicle's course or moving status, i.e., while turning or changing lanes. Whether this assurance is enough to get drivers behind the wheel is still uncertain.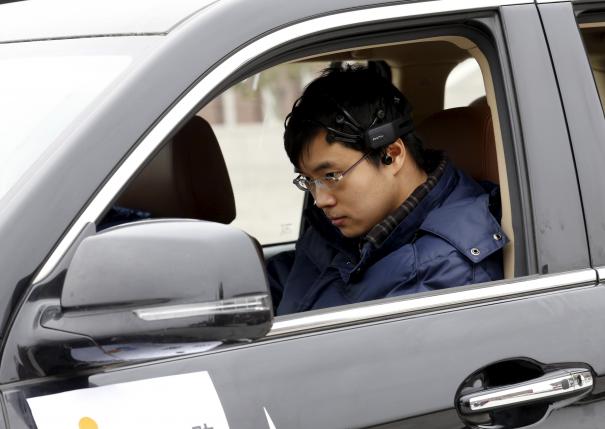 The research team disclosed that their initial idea behind developing this technology was inspired by helping physically disabled people to steer cars. This opened avenues where they had to develop a driving method that did not rely on hands or feet, and to offer the healthy people with a new intellectualized driving mode.
Presently, the brain-controlled vehicle, built in collaboration with Chinese car manufacturer Great Wall Motor, can only be driven in a straight direction. There are no plans to put the car in production as of now.
via: Reuters