I am a big sucker for food on-screen. My favorite Pixar movie remains Ratatouille. I have watched "The Best Burger In NY" episode of How I Met Your Mother more times than I have watched anything else (including Andaz Apna Apna) simply for the prose they recite when dishing out praise for the sandwich. I also used to watch Khana Khazana as a kid for the sheer beauty, but that was a passing phase and I got out of it soon without going to rehab or anything.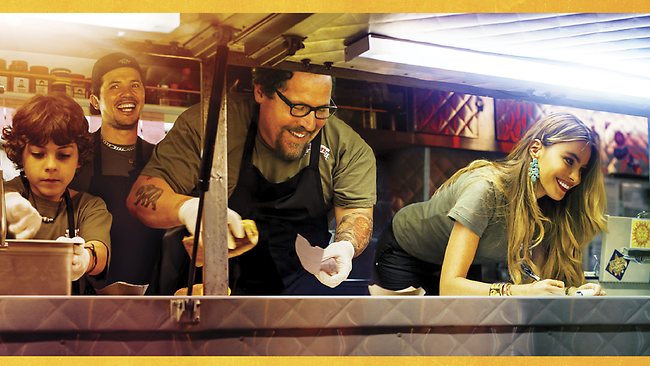 No wonder I was salivating for Chef like a kid who just discovered the magical concoction made of cocoa and milk called chocolate.
According to traditional Hindu culture, every meal should contain water, cereal grains, legumes, vegetables, fruits, nuts, milk and milk derivatives and raw honey. This is my attempt to compare this movie to a traditional meal and make it more enticing for you all.
Water – the base of every recipe, the closest parable a movie has to water is the script. The movie is about Chef Carl Casper (Jon Fovreau), a once-celebrated chef, who is now stuck in a rut. He is separated from his wife and rarely enjoys time with his son. After a Twitter clash with a food critic, his life completely goes for a toss. Giving his old dream a last shot, he starts his own food truck with the help of his son and his sous chef. The script is tight and funny and has some sparkling moments.
Cereal Grains – the cereals are what give the dish its texture, and in a movie, that's the technique. Chef's photographed so exquisitely that I was craving steak despite being a vegetarian and did not even flinch when they chopped an entire pig on-screen. You almost converted me into a non-vegetarian Kramer Morgenthau, and there cannot be a bigger compliment. But it is a testament to the movie's energetic music and sharp editing that it becomes more than just a visual orgy and engages the other senses too.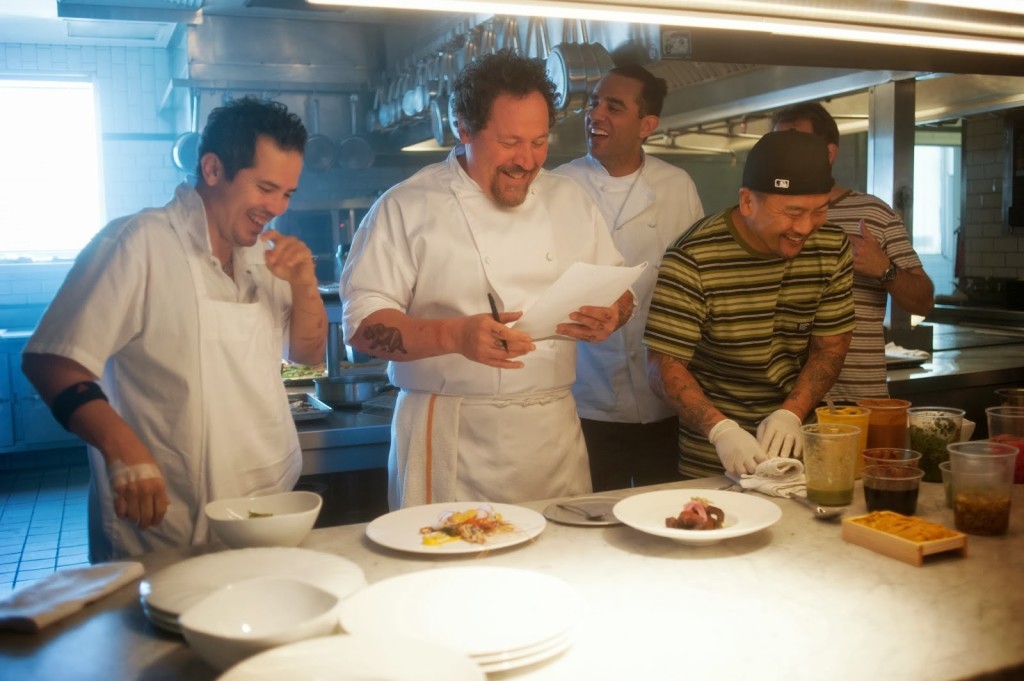 Legumes – legumes are rich in proteins and aid growth. I couldn't find any direct analogy here, but I must say that while relatively simple in premise, Chef does make a statement ala Ratatouille about the riskless job of critics and the impact of social media on a person's life, especially when attacked by a quasi celebrity. Plus, the changing relationship between the father and the son is fun and non-judgmental and gives the film its crux.
Fruits and vegetables – just like them, the actors make a movie either inorganic or of the "out-of-freezer-and-microwave" kind. Chef I must say feels completely fresh. Jon Favreau is perfect to play the role of Chef Carl Casper, a fat, albeit charming chef who has a way with the ladies too when his mind is not taken up by the next great menu he is going to create. Plus he gets the body language spot on. Watch him in the scene where he creates a mere cheese toast for his son. Now that's an actor completely in character. Plus he is surrounded by the right actors rather than huge stars. John Leguizamo is great as Martin, Casper's best friend and fellow cook. In fact, he is the one who gives the movie its energy. But the one who completely stole the show for me was the young EmJay Anthony as Carl and Inez (Sofia Vergara)'s son who gives the movie its heart. He manages to balance the character such that you'll care for his safety as he works in a spewing kitchen but believe he is smart and will be careful. Sofia Vergara is honest and lovable. Dustin Hoffman is first-rate and Scarlett Johansson is wasted. But the real disappointment is the cameo by Robert Downey Jr. (who apparently signed up on Twitter to promote this movie specifically). He plays the archetypical ex-husband in the exact same mould we have seen so many times before (e.g.: Greg Kinnear as Ross' girlfriend Charlie's ex in FRIENDS) and his cameo will go down as the worst thing he did since his resurrection, including Due Date.
Nuts – Nuts are the surprises in a meal, and sadly, that is one ingredient this movie lacks. The movie is basically a "multiplied by 40" version of the trailer, and lacks even a minor conflict. No internal demons to fight, no foreclosures, not even the classic case of mistaken identity between salt and sugar ala Hum Aapke Hai Kaun.  Chef is fired, starts a food truck, succeeds and the same critics funds his restaurant now. Not that it's a bad thing though.
Milk and Milk Derivatives – They maintain the balance of the stomach and that's the job of the director. Jon Favreau makes his best movie yet, including Iron Man. I personally see this as a movie fit for the entire family, but the 56 "f words and its derivatives" would disagree.
Raw Honey – Sofia Vergara. 'Nuff said!
Overall Rating – 4/5