If you are stuck in a desk job and and you want to vent out all your creative energies, but are not sure how to go about it – Elizabeth Gilbert's latest novel 'Big Magic – Creative Living Beyond Fear' is just the right thing for you to read over this weekend. The American author, best known for her 2006 memoir Eat, Pray, Love, which lasted several weeks on the New York Times Bestseller list, has pulled a lot of right strings with hew new book. She maintains a playful tone throughout this book, in which you feel like you are in a conversation with Elizabeth herself. She pushes the creative minds among us to go that extra mile, to face our fears and to keep working hard no matter what – not for fame or recognition or money or the modern day 'retweets and likes', but just because you want to express yourself in a creative medium of your choice. She resonates this thought aptly through her book – the unimaginably powerful 'Big Magic.'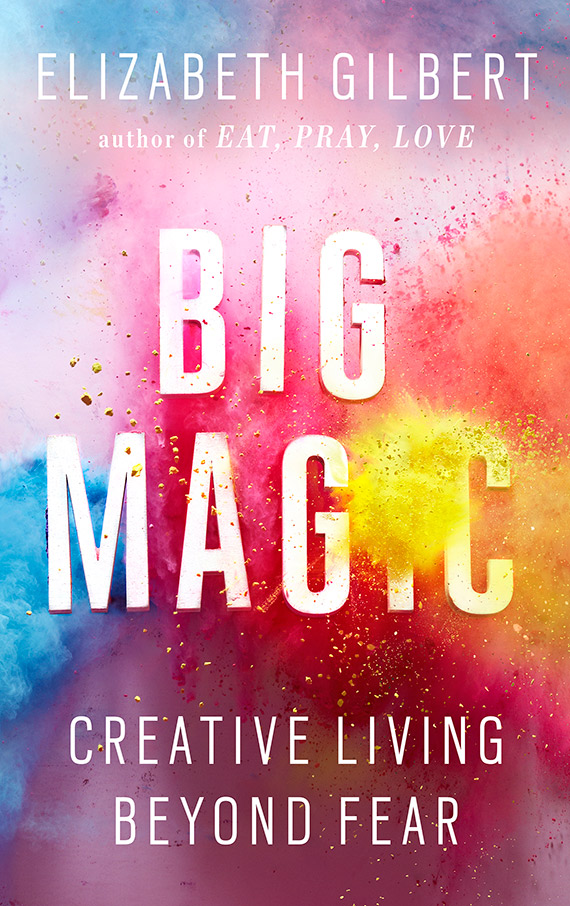 If you have been sitting idle on your ideas, this book is the necessary push you'll get to just go get up and make something. Make good art. Gilbert's books encourages you to follow your life's pursuit for creative expression. She gives practical life-altering advice that can help you become a maker, a creator, an artist. In short, this book will make you want to live a life full of passion and give you the impetus to embrace whatever it is that fills you with joy. It is important to note here that, Gilbert doesn't want you to quit your job or leave in search of your calling. Instead, she talks about the small bits that you can do in your daily life that can bring back the 'wonder' and the 'imagination' in everyday tasks.
Her book is not a story. It is a collection of very short essays on different topics, divided into six sections: Courage, Enchantment, Permission, Persistence, Trust, and Divinity The reason for me picking up this book to read was Elizabeth Gilbert's incredibly inspiring TED Talk on Creativity. It was an honest and beautiful speech about success and failure and what it means to be creative. Since then, I have always been on a look out for Gilbert's thoughts on creative expression. And this book 'Big Magic' did not disappoint me. I absolutely loved reading it.
Overall Rating : 4/5
You may purchase the book here –