Besharam is simply a stamp of Ranbir Kapoor's advancement in the superstar league. The mass entertainer's tagline announces that it fears no humiliation, so that one keeps in check one's bar of expectations when catching up this flick. And from what I'd expected, thankfully no disappointments came my way. Abhinav Kashyap has churned out a decent entertainer, and it's the Kapoor khandaan indulgence in this non-inventive flick that amuses you throughout.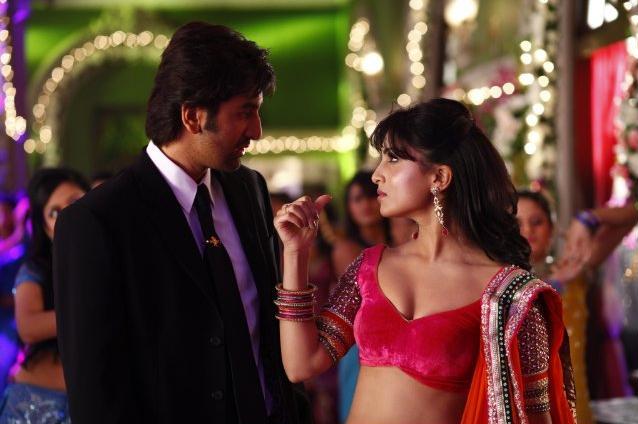 The film starts with Ranbir pulling off a Jim Carrey imitation (Bollywood never learns, eh?). Babli (Ranbir Kapoor) is a small time car thief, who was reared in a Delhi-based orphanage. He swindles people to support the very same orphanage, and cannot differentiate the wrong from the right. One day he hurts his beloved Tara (Pallavi Sharda) by stealing her car, and realizes that no true good can come out of bad, and off he sets to clean up the slate he had dirtied his whole life. But cleaning up ain't easy, and he has two cops chasing him down- Inspector Chulbul Chautala (Rishi Kapoor) and Constable Bulbul Chutala (Neetu Kapoor). Further complications arise with the entry of Bheem Singh (Javed Jaffery), the baddie for whom Babli steals cars. How Babli manages to weave his way out of this web forms the remainder of the story.
The performances are great, with Ranbir, Rishi and Javed shining all the way through. Neetu Kapoor gets somewhat sidetracked by the hilarity packed in by the other actors, but is good enough. The Rishi-Neetu combo deliver an almost similar magic as they did in their last venture together- Do Dooni Char. Pallavi Sharda has rendered fine. Lalit Pandit's compositions are not up to the mark and lack lasting value. And there were just too many of them in the film, which simply add to the overall annoyance. There are just a couple songs that are visually pleasing. Dialogues, in parts, are good. Cinematography beautifully covers the Punjab and Delhi locales.
Technically the film scores high, but the script lets down a bit. Nonetheless, it ensures a decent spectacle for the 142 minutes of its run. Not a 'must watch' though.
Overall Rating: 3/5