With the growing popularity and demand of premium quality products in the Indian market, luxury products that provide you with not only exclusivity but also a rich user experience have started recognizing the growing potential in the Indian market. Bang & Olufsen (B&O) launched its first flagship store last year in India starting with Delhi and now has its presence in Bengaluru as well. We (Indian Nerve Team) got a chance to check out the fairly new B&O store in Bangalore and interact with one of its technology expert to get a deep insight into the products and services that Bang and Olufsen offers.
Bang and Olufsen is a Danish consumer Electronics Company started in 1925, that primarily started designing and manufacturing audio products and later moved into the television and telephone industry. Its designs are inspired by Germany's Bauhaus School of Art and in its 90+ years of existence, B&O has followed the Bauhaus philosophy (a revolution in modern design) without any change. It is a luxury brand with its core products aimed to target an exclusive clientele of the rich and few. B&O also provides its signature sound systems to premium car manufacturers such as Aston Martin, BMW, Audi, Mercedes-Benz AMG models. When we talk about B&O, we are talking about a magical experience with great attention to each and every detail; be it the sound quality, the design of the product and even the materials that are used to build that product. The finesse of the product is outstanding, as what they say "What you see is what you get. If it looks like premium aluminium, it is really the most premium aluminium one can mint.
Earlier when I said B&O gives you a magical experience, I really meant it because being in the store was as getting lost in a wonderland. They have everything set up so well that you can actually get a rich experience of Bang and Olufsen's exquisite range of products varying from audio systems to televisions. The store even has a cinema room fitted with B & O's top of the line Avant 85'' LED television & two sets of BeoLab 5 which give you a sound output of 2500 Watts each. The experience of watching a movie on the Avant is simply out of the world, seriously,  you have to experience it yourself to understand the magnanimity of the superlative experience of Bang and Olufsen visual and sound. The awesomeness doesn't end there, because in collaboration with Lutron Electronics, B&O gives you an option to integrate all the light controls in your room with the Avant television. This means that if one wishes to, each and every light of the room can be controlled using the BeoRemote one, which also controls the television. Yes, this is a brand that majorly caters to a limited audience, but looking at the attention that has been given to different aspects such as the design, material and technology. I can definitely say that the people behind all of this at Bang and Olufsen pour their hearts out for every product they make. Every product of B & O has a personality of its own and that is what distinguishes it from other products in the market.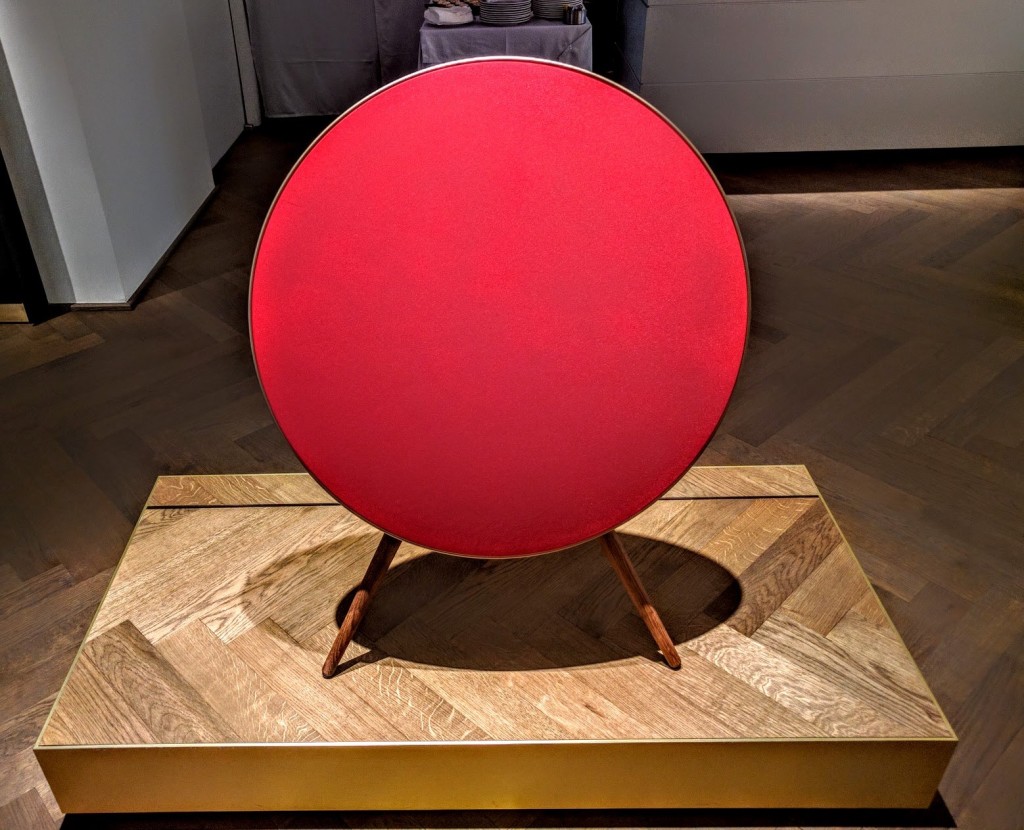 BeoPlay A9 at Bang and Olufsen store in UB City Mall, Bengaluru
In particular I was extremely fascinated by their craftsmanship and the engineering efforts put into its televisions and the sound systems. The television comes with an option to get a motorized stand, which lets you move the television (all the way to 90 degrees either side) without any effort and even saves positions for standby and running modes. The acoustic properties of your listening room play a very important role in the quality of the sound from high-end speakers – as do their placement relative to walls and furniture. Digital technology from Bang & Olufsen known as Adaptive Bass Control will listen and analyze "the sound of the room" and tailor the speakers' performance accordingly. The most amazing thing is that you can control everything using just one remote, the BeoRemote one.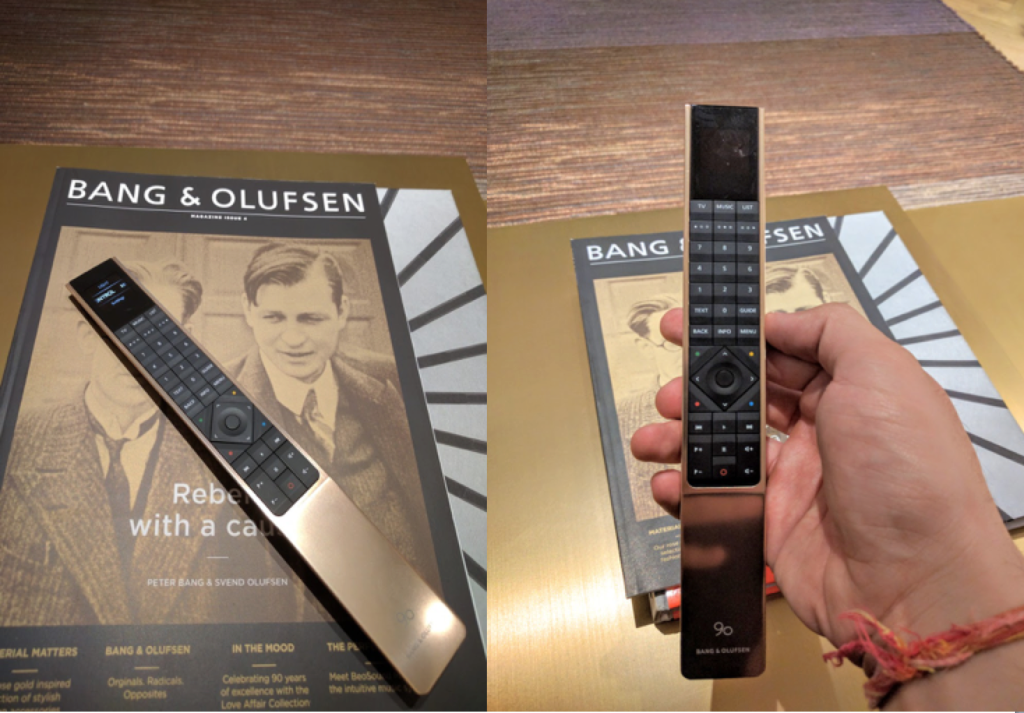 But if this seems just like those Lamborghinis and Ferraris that you wish you could buy one day, don't be disappointed. There is indeed something for you and me; B & O has a separate range of affordable products known as B&O Play, which includes portable speakers, earphones and wireless/wired headphones. In this range you have earphones headphones in the range of Rs 12,000 to Rs 39990 and portable speakers starting from Rs 20,000 and ending at Rs 249,990. Yes, that is the range of products that B&O calls affordable. But for the price you pay, Bang and Olufsen gives you beautifully crafted and well-engineered products that give you an experience like no other brand does.
What Bang & Olufsen provides is the apex of the vortex of audio system and television engineering and nothing gets better than this, also whoever said money can't buy happiness had probably not experienced a Bang and Olufsen product.
Though many of the premium products of Bang and Olufsen are only available in the brick and mortar stores there is a good collection of headphones, earphones and portable speakers available on Amazon.
Beoplay H6 – Made with premium quality leather, this will be most comfortable headphones you will wear.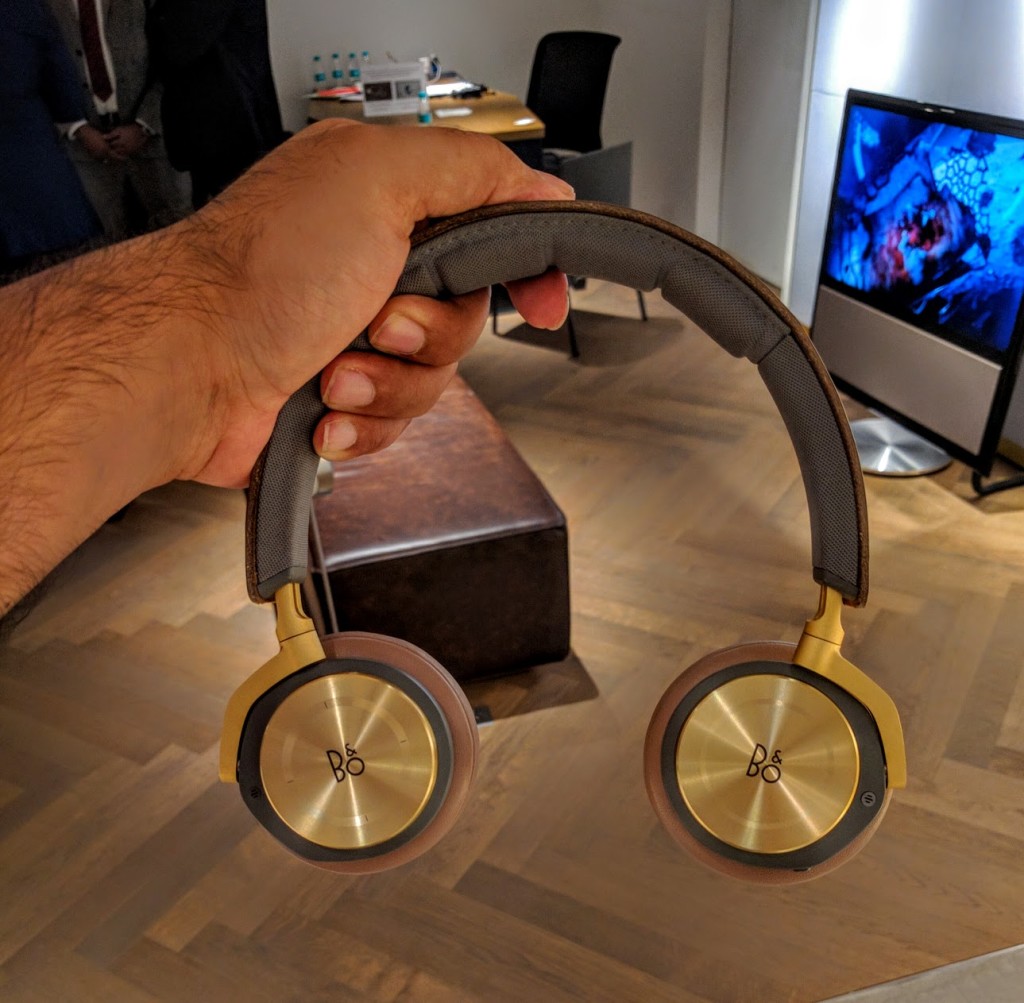 Beoplay A2– The BeoPlay A2 is available in three colors: Burnished Gold, Camouflage Green and a truly unspectacular Black.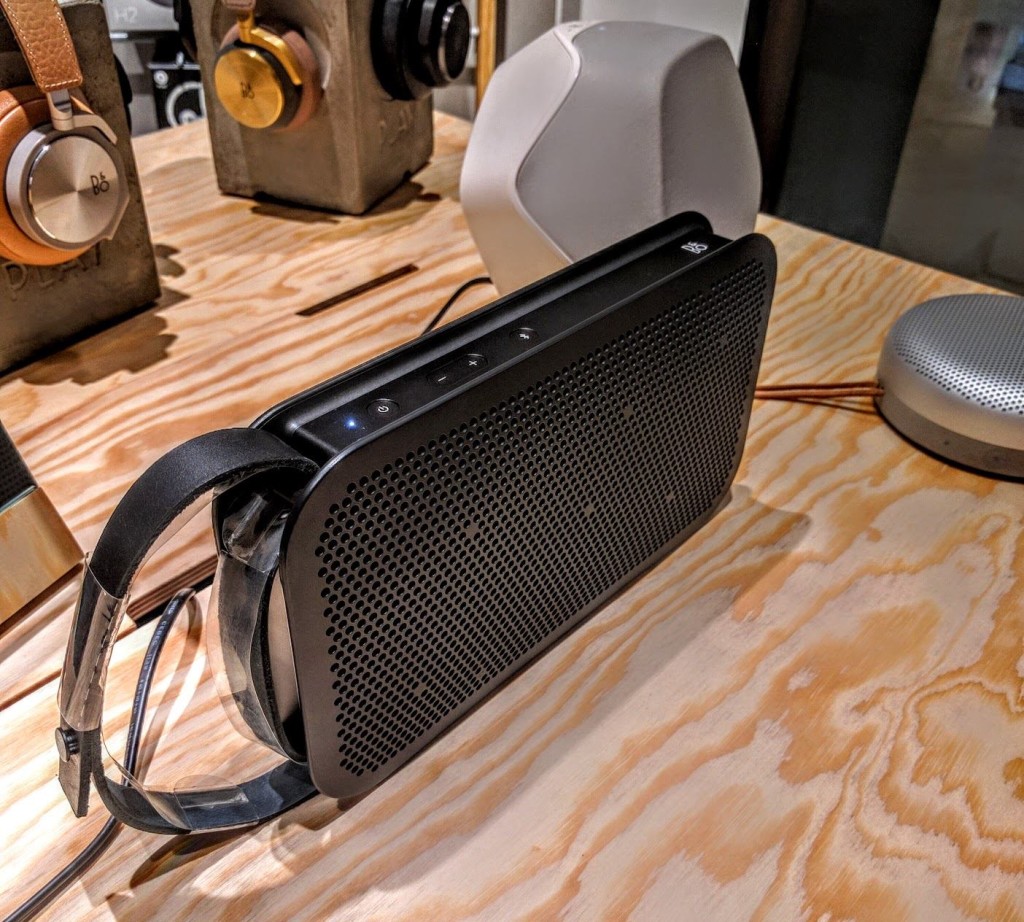 Earset 3I– EarSet 3i has a handy control button with an integrated microphone that gives you access to a full range of convenient functions.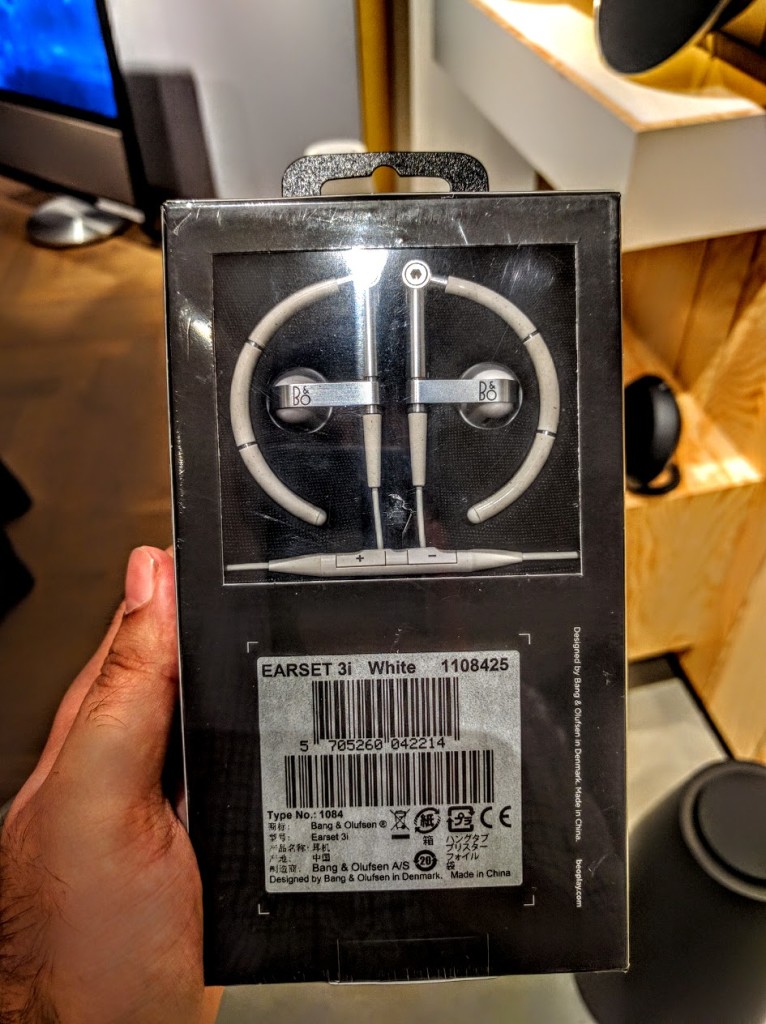 Beoplay A1– Not just a music speaker, the A1 also lets you make calls on the go with a multi-directional microphone that increases voice recognition for everyone on the call. Lightweight but powerful.