The situation was similar ten years ago. The quadricycle debate is back, only sides have changed. While the Government is considering the implementation of a policy that will put quadricycles in action and thus pave way for Bajaj Auto's RE60, other automobile majors have slammed the decision. Bosses of several auto companies are voicing their opposition through various media. Karl Slym, MD, Tata Motors took to twitter. According to him it was a step in the backward direction. "Why? The Govt.+ industry (sic) have been accelerating efforts in traffic safety & environment, now we consider Quadracycle (sic)! Why go backwards?" he tweeted.


Even TVS Motors' chairman Venu Srinivasan came out publicly against the decision to allow quadricycles. He said that Tata's Nano had set a standard for low cost safe cars and that the minimum quadicycle should meet Nano standards. He also highlighted that as per the Transport Research Laboratory (TRL) in UK, quadricycle fatalities were 14 times greater than a car.
Earlier Bajaj Auto Ltd. had announced that it intended to manufacture as many as 5,000 units per month of its much anticipated quadricycle 'RE60'. The quadricycle's entry in market has been delayed as the vehicle hasn't been categorized as of yet.
The Debate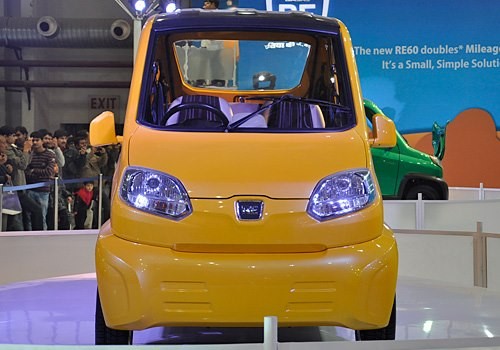 Though quadricycle is considered by some as an improvement over the existing three-wheelers that commute in urban as well as rural India others see it as a car that fails to meet safety norms. Their concern being that the vehicle does not meet standards for user and environmental safety. The debate will not extinguish unless the Government comes up with a decision for the vehicle. Currently, a committee under the chairmanship of Director of the International Centre for Automotive Technology (ICAT) Dinesh Tyagi is working on the report for forming a policy on quadricycles. The report will then be submitted to the Ministry of Road Transport & Highways.