Ordinary men pursuing their extraordinary dreams- a concept that has always proved to be an instant recipe for a heart warming blockbuster, works this time too! Debutant Director Rajesh Mapuskar has done well to portray the Ferrari as a fitting metaphor to the movie, with Raju Hirani's dialogues and Vidhu Vinod Chopra's production ornamenting the script. Also, the movie release has been timed perfectly with Father's Day just around the corner!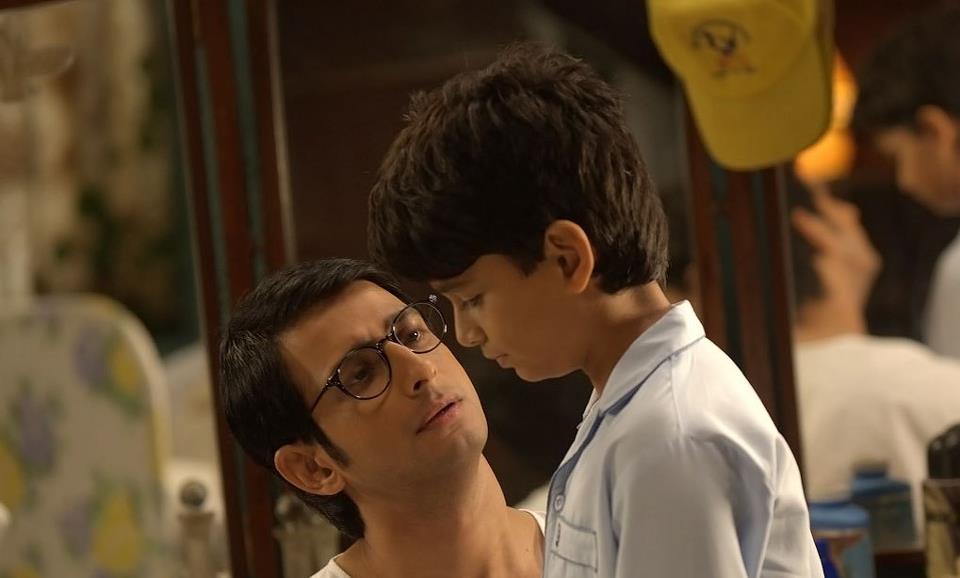 The core of the script involves Kayoze Deboo's(Ritwik Sahore's) ambitious dream of becoming the next Sachin Tendulkar and leaving a physical foot-print at the Mecca of Cricket- The Lord's. His middle class father Rustam (Sharman Joshi), in spite of his modest job as the head clerk of Worli RTO, is miserably honest and can never see his kid let down. The kid's grumpy Mota Papa (grandfather, played by Boman Irani), has had a bad past owing to which he has closed the door to dreams, and also dissuades his son from dreaming Ferrari-sized dreams. Enter Seema Bhargava as the spirited wedding planner, who's promised the criminal politician that his son shall ride the hot-wheels on his procession; and to fulfill this very promise, she turns to Rustam who she knows can definitely help her out of this pickle. As soon as Rustam and Ferrari make contact, the story just goes vroooom till the very end.
Sharman Joshi plays wonderfully well with emotions, be it his sunshine smile or the rainy tears. Ritvik is the soul of the movie, the expressive little boy who won us all. Boman, with a hunchback and a Parsi accent, again delivers a performance that shows his versatility and his command over expressions. While the first half of the movie portrays Boman as quite a dream-killer, the second half of the movie sees him living up to his grandson's dreams. One more noteworthy performance is that of Seema Bhargava, who manages to mark her presence in every single frame she's been shot in. Paresh Rawal has a power-packed cameo to boast off too. The songs come at the right places, and Maara re sixer in the background when Kayo sweats his willow has the kid in you cheering for the boy. Even Sachin Tendulkar gets a proper acknowledgment at the end for inspiring a whole generation of youngsters to take up this game.
This ride of a story does hit a few roadblocks, but at the end those are pretty excusable. What works for this movie is the brilliant chemistry among Rusy-Kayo-Mota Papa, the simplicity to which the script adheres to, the promising hope that simple good-hearted people do realize their starry-eyed fantasies, and that all stories which start with Once Upon a Time still may have a happy ending. It's better to cling on to this hope till another 'realistic' cinema comes along waking us from our deep happy slumber of dreams.
All those who seek happy-go-lucky themes should definitely go watch this movie, as it's all sugar and spice and everything nice. Optimism just spills out of its pot, and our life does need this Mousambi-like freshness once in a while, eh?
[highlight]Overall rating: 3.5/5[/highlight]