Recent escalation in the cross border tension due to violation of ceasefire by Pakistan has again led to questions regarding the intentions of the neighboring country. This sudden derailing of Aman Ki Asha between the two countries has a certain deja vu to it. It has happened in the past, but this time the issue of contention is the killing of two Indian soldiers and beheading of one Indian soldier killed in action. The Indian reaction to this barbaric killing was as expected – media response was aggressive, Governments' was as usually slow, military brass was pumped to strike back and opposition trying Government for being irresponsible.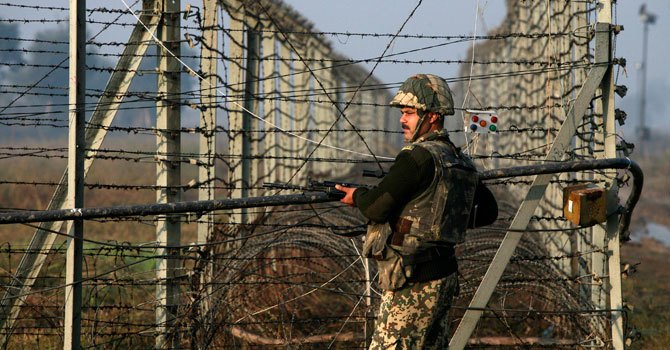 Violations of ceasefire on Line Of Control (LOC) has steadily increased from last couple of years with each year having more such incidents than previous year. Pakistan has always been in denial, giving the onus on the non-state actors for these violations. The response of the army has been swift but it is not an entirely independent entity in this country. The strings are being pulled from New Delhi and which makes it difficult for the swift counter attack by the Northern Command of army. Though the consensus has been building about the retaliatory action but it is a tug of war between Defense Ministry and External Affairs Ministry, each department wants to do its job properly and thus maintaining National interests intact. Army chief Bikram Singh sent a clear message to Northern Command of army that he doesn't expect the army to remain passive in this context and fire 'bullet for bullet'. This clear message from army chief was breath of fresh air in country where politicians mouth nonsense every now and then.
Currently India has two options- to give apt military response and call the action 'retaliatory' or continue to make wholesome strategy to tackle this situation and respond in a well-planned manner, with all arms of engagement working in unison to control the threat. The important thing is to avoid being emotional in such situation. The diplomatic avenues should always be at hand for India as the political situation in Pakistan deteriorates.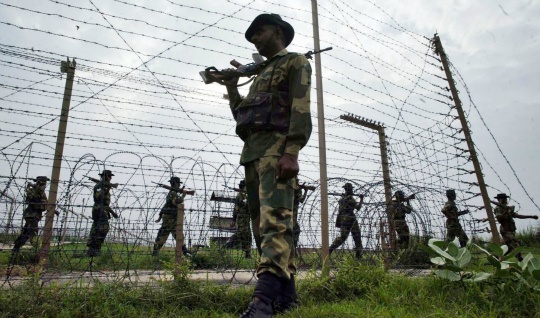 Meanwhile, media has to play an pivotal role in maintaining Indian calmness,opposition should also try not to politicize the events and whole parties of interest must be involved in the action. As the saying goes'Revenge is best served cold', the revenge is necessary but should be well thought off, both in short term and long term consequences. The political disarray in Pakistan is at the cliff, where Supreme Court has ordered to arrest the PM Raja Parvez Ashraf. Every opposition party has opened a front to strike the Government in Pakistan, and anything can happen there. The situation across the border is getting more and more complex and fragile, which our policy makers should understand.
Pakistan has been ashamed before at global stages but has become immune to such embarrassment, with that nation itself being imploding with its minority citizen issues. The way ahead for India is difficult, not because it does not have the capability but because how to utilize this capability to cause maximum impact and send a strong message.'You can choose your friends but you can not choose your neighbors' sums up the situation for India. Having said that, 'Peace is important but should not be considered our weaknesses' should be the way forward.