Elevating 'Jo mera hai wo tera hai' to a whole new level, Airtel announced a new 3G data plan which lets a subscriber share unlimited data usage with two more devices. With Airtel's Data Share Plan, the user needs to hash out INR 1000/- per month to enjoy 3G data on three devices. After a cumulative usage of 5GB, the Airtel user can continue using unlimited data @ 80kbps until the validity expires. Open to all Airtel subscribers (postpaid and prepaid), the only condition laid is that all three connection should share the same telecom circle to make use of this plan.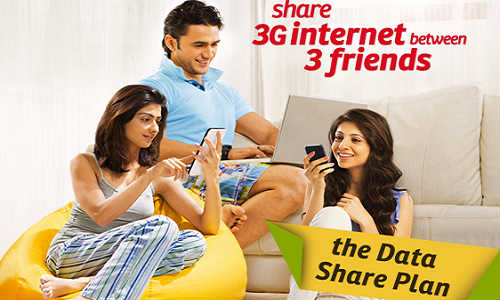 In order to subscribe to this plan, users may direct themselves to www.airtel.in/datashare or SMS "DATA SHARE ADD mobile number" to include the numbers with whom they wish to share data. Below is an Airtel infographic explaining the plan-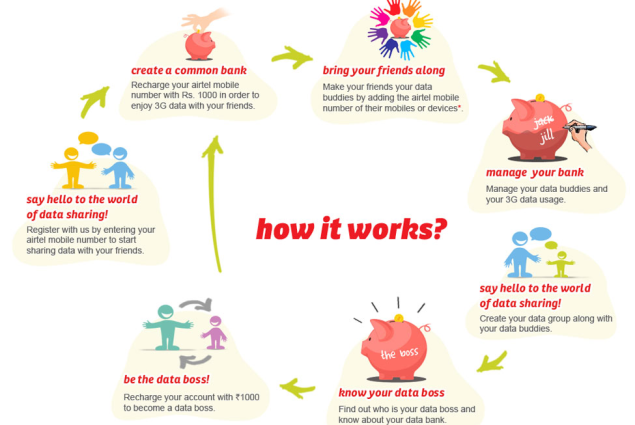 This is a great bonus for people with more than one connected device, as they can have an integrated bill for all devices. Other operators shall soon be sprouting up with similar plans cashing in on the 3G-wave.