Cast: Sachin Khedekar, Mahesh Manjrekar, Rishikesh Joshi, Ashwini Bhave Directed By: Chandrakant Kulkarni [highlight]Overall Rating: 3/5[/highlight][divider]
A scarred conscience ruins a man. A little. A lot. And to de-scar the same conscience a man has to undergo the rigor of his self-righteous deeds that shall not only define the way he shall be seen henceforth, but shall also induce in him a peaceful and uncluttered mind. Aajcha Divas Majha (The Day Belongs To Me!) is a Marathi movie that revolves around a similar topic.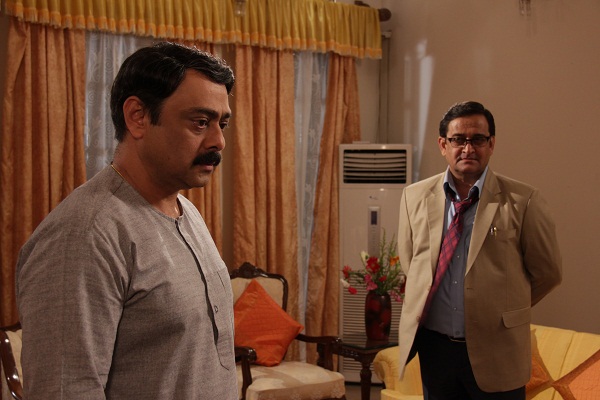 It is a story of a Chief Minister (Sachin Khedekar) who attends a family function and unknowingly insults a blind person (a singer and a common man) for he mistakes him to be disrespectful. On realizing his mistake he takes all efforts he can to accomplish that man's work which was pending since the past 8 years, thanks to the lousy system of the ministry office. It is a story of how the chief minister works for one night for keeping up with his self-esteem and once after all not for his chair, his position or his vote-bank. The story is about how a man can overcome his personal dilemma and do what is rightfully his to do overnight, given the powers he possesses. It is a story of the people who have the will to take things in their own hands and change the course of history thereafter.
Performance wise, each and every actor has poured his heart out to breathe life into this film. While Sachin shoulders the whole film with his powerful performances and Mahesh breathes fire with his IAS arrogance, its the Mantralaya people who add to the real delight of the film. With humor so beautifully wrapped in their renditions, they make sure that you enjoy yourself thoroughly.
All in all, this movie plays its politics right. Do give it a watch. Section-wise rating below: