The leak of the teaser on friday prompted Zack Snyder to release the official version in Full HD on the same day itself.So here it is the first teaser of the most awaited D.C movie of 2015.
So what exactly is going on in the teaser. Here are the following things i have deduced.
1) The setting of the movie is really dark and it is obvious that this story is set years after where 'Man of Steel' ends.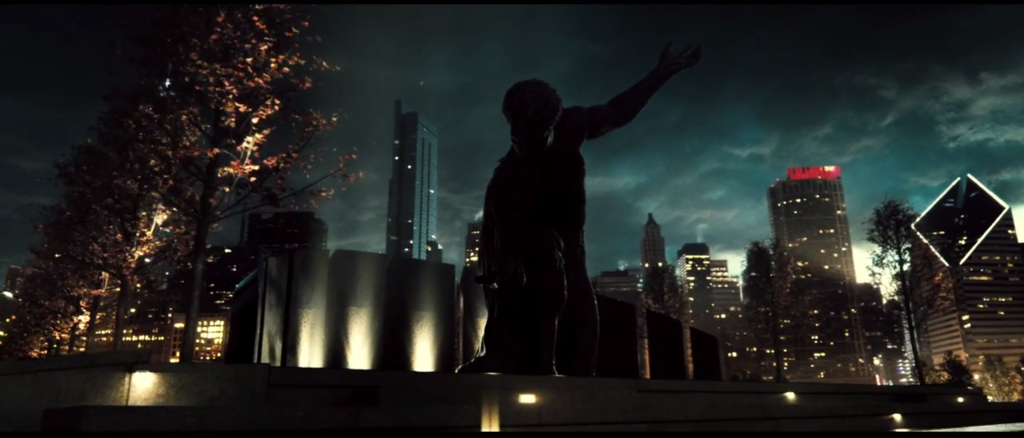 2) Superman is revered as a god in this dystopian future but a small fraction of people have started down voting him to a human.Hence this.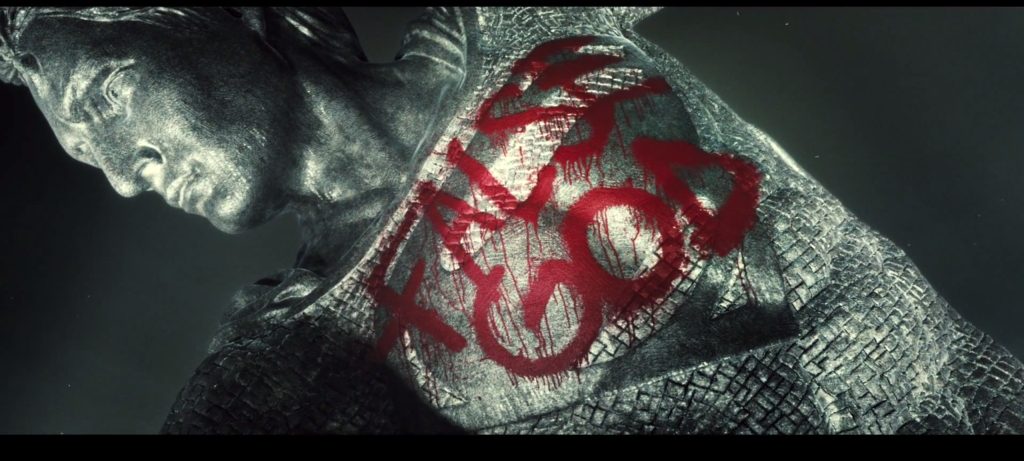 3) Batman has aged gracefully.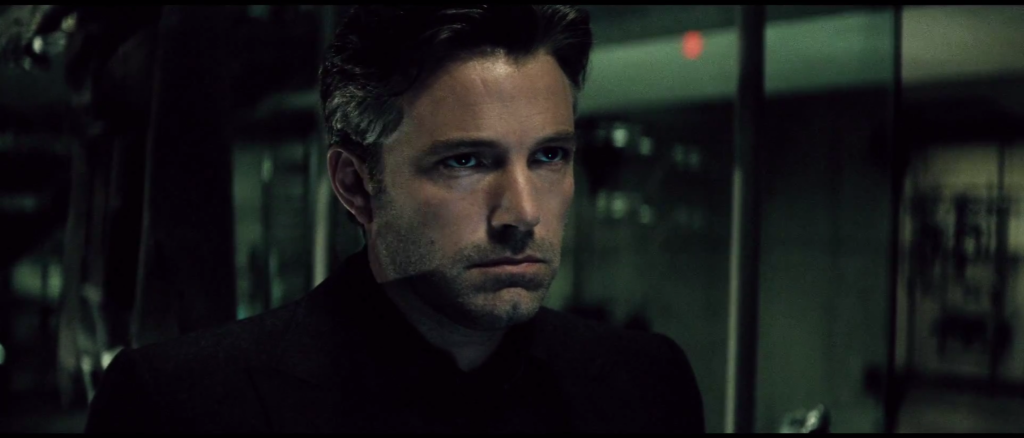 4) Batman being the outlaw and Superman being someone who is always the governments favourite are compelled or rather setup to fight against each other and thus the monologue.
"Tell me, do you bleed?" asks Batman in a dark rainy sky, and the teaser ends with a menacing self reply – "You will."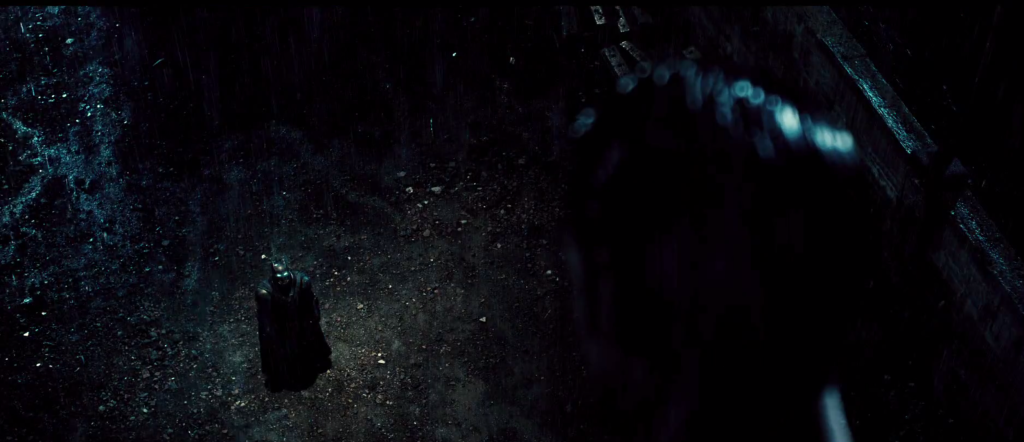 5) Batman's new body armor looks chic.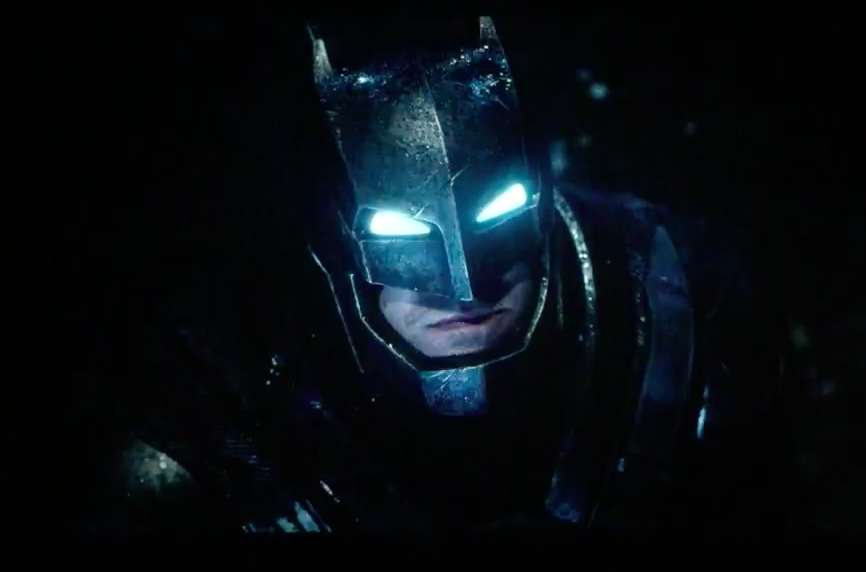 Watch the teaser below and let us what you thought about it in the comments