The superhyped Sanjay Gupta film Jazbaa has outed a brilliant trailer to their film, laced with the director's typical green visual touch. The starcast is a powerhouse of talent with Aishwarya Rai Bachchan, Irrfan Khan, Jackie Shroff and Shabana Azmi, Priya Bannerjee and Chandan Roy Sanyal. It's a special film since Aishwarya is getting back onscreen after a 5 year long hiatus following Guzaarish.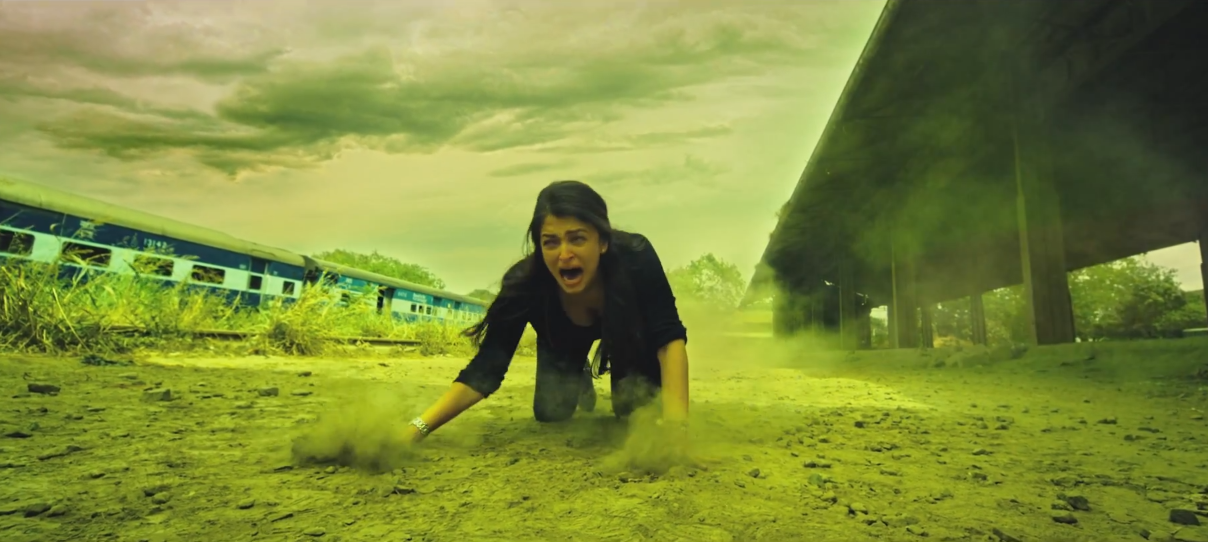 The trailer starts with Aishwarya introducing her character as advocate Anuradha Mehara. She's trapped in a situation where she has to pronounce a person on trial guilty, and to make sure she does so her girl is held as ransom. What follows is a series of events making her to fight the elements she's against, and her only ally in this volatile situation is a suspended cop (Irrfan Khan).
Aishwarya looks intense in the trailer, while Irrfan gets to mouth the best of the dialogues. The loud background tone could have been done away with though.
Jazbaa premiered at Cannes earlier this year, and is scheduled for a theatrical release on October 9. Watch the trailer here and lets us know what you think-